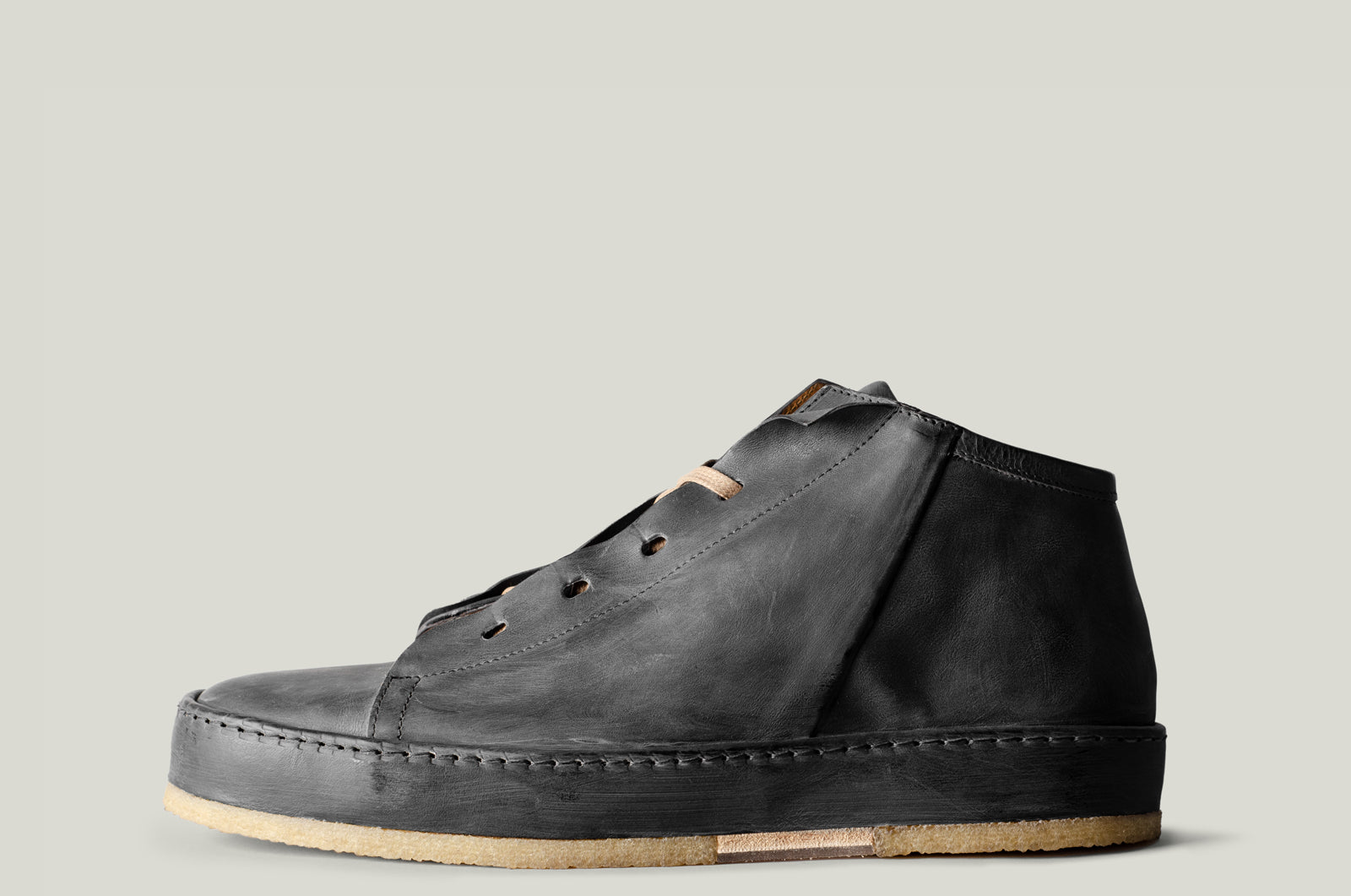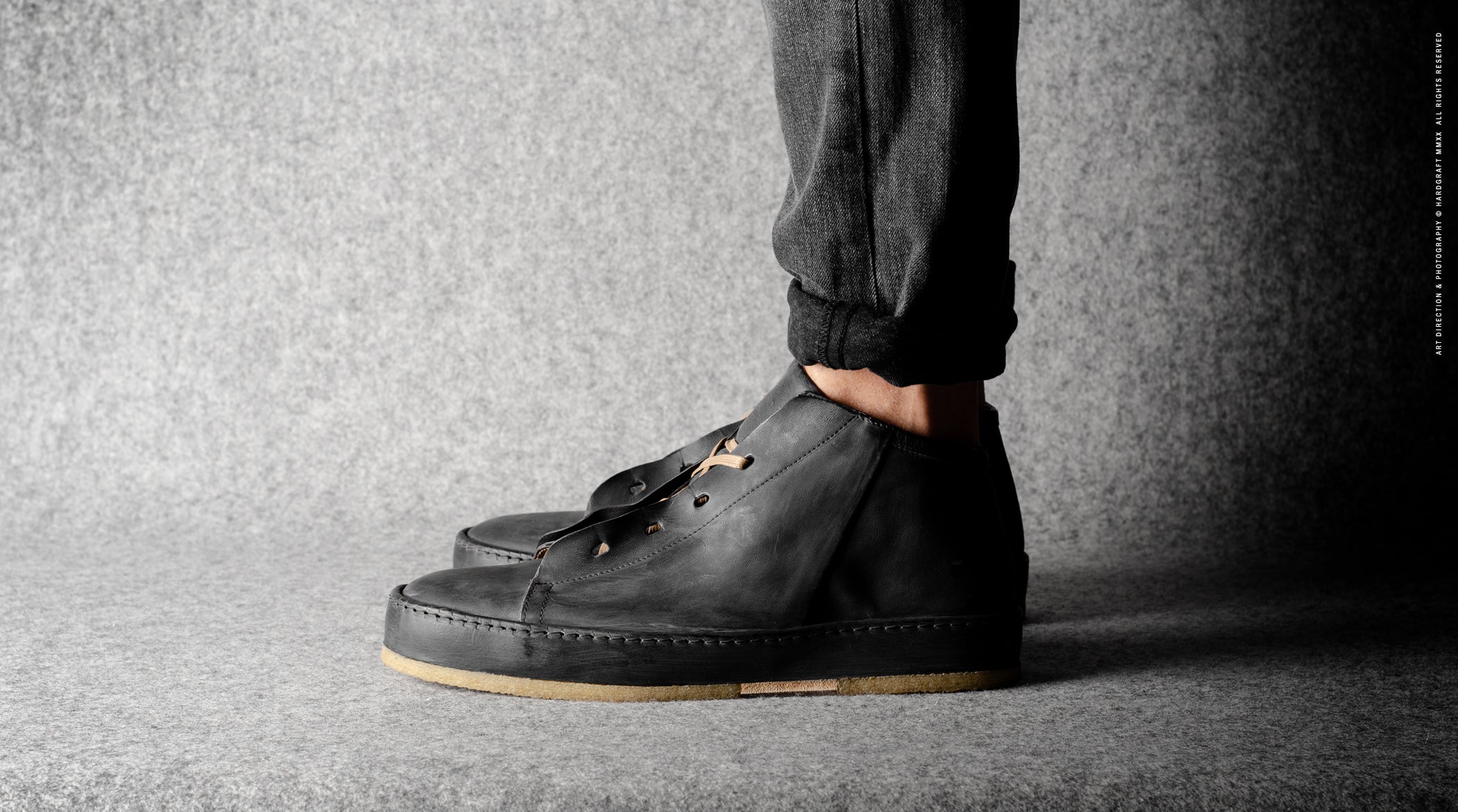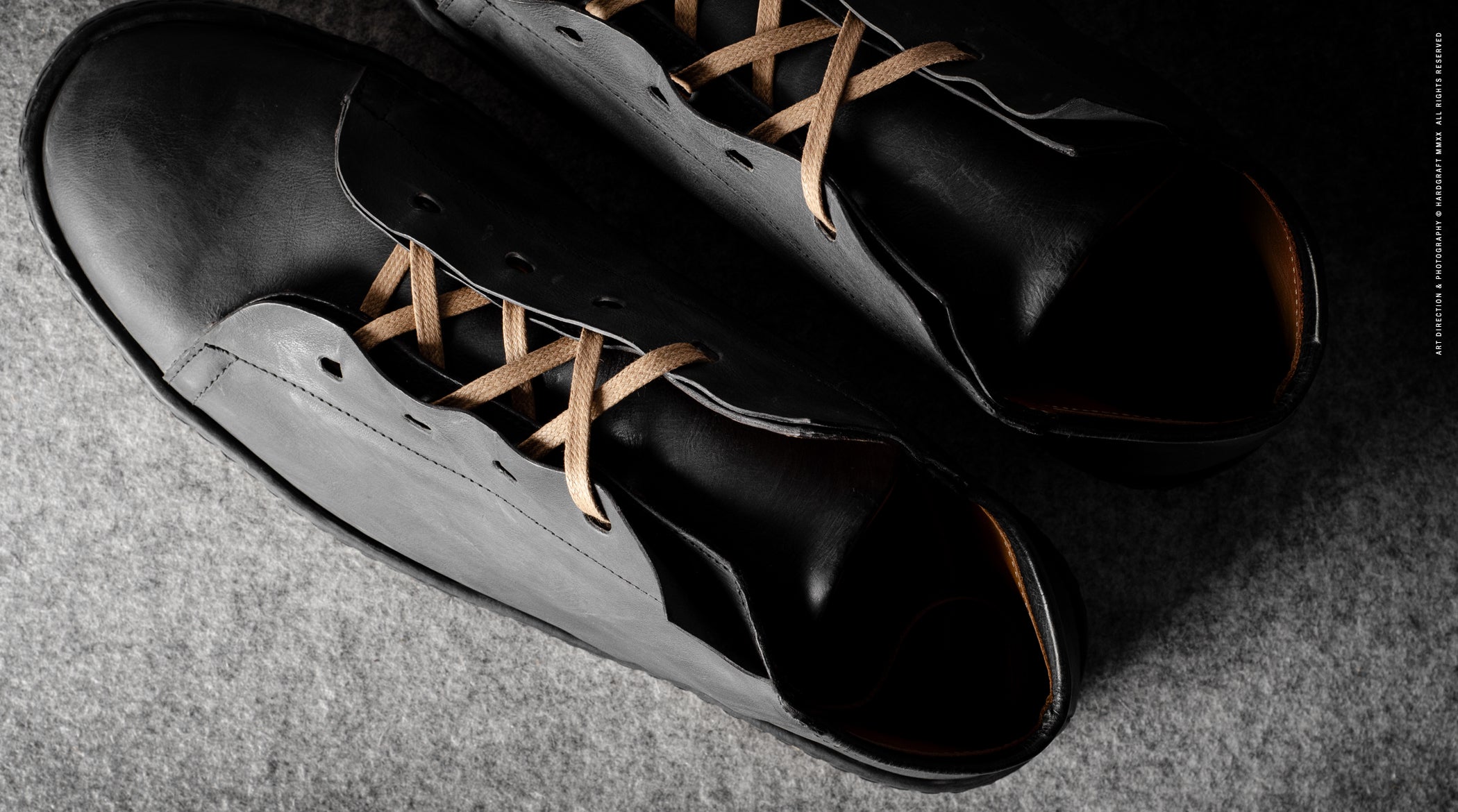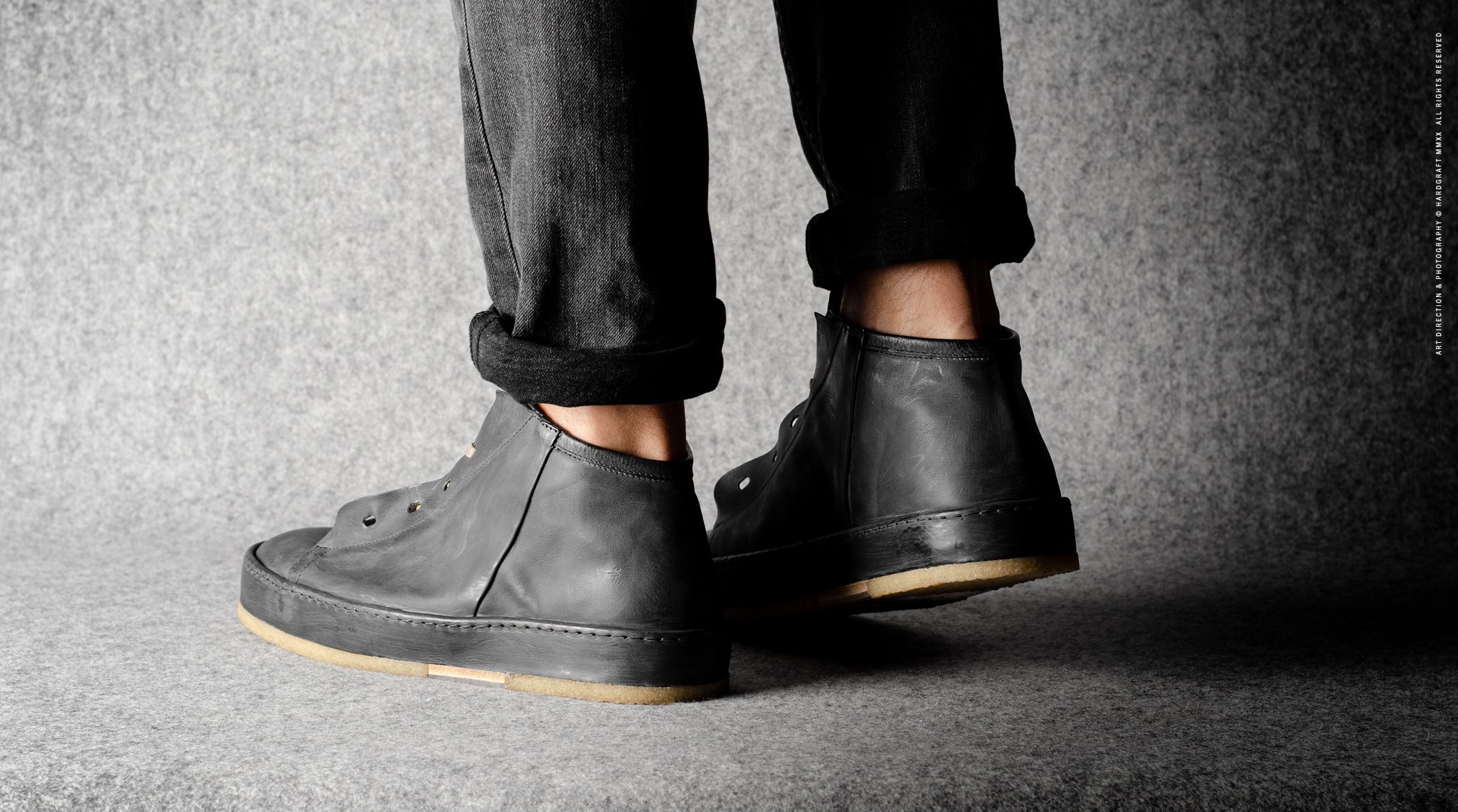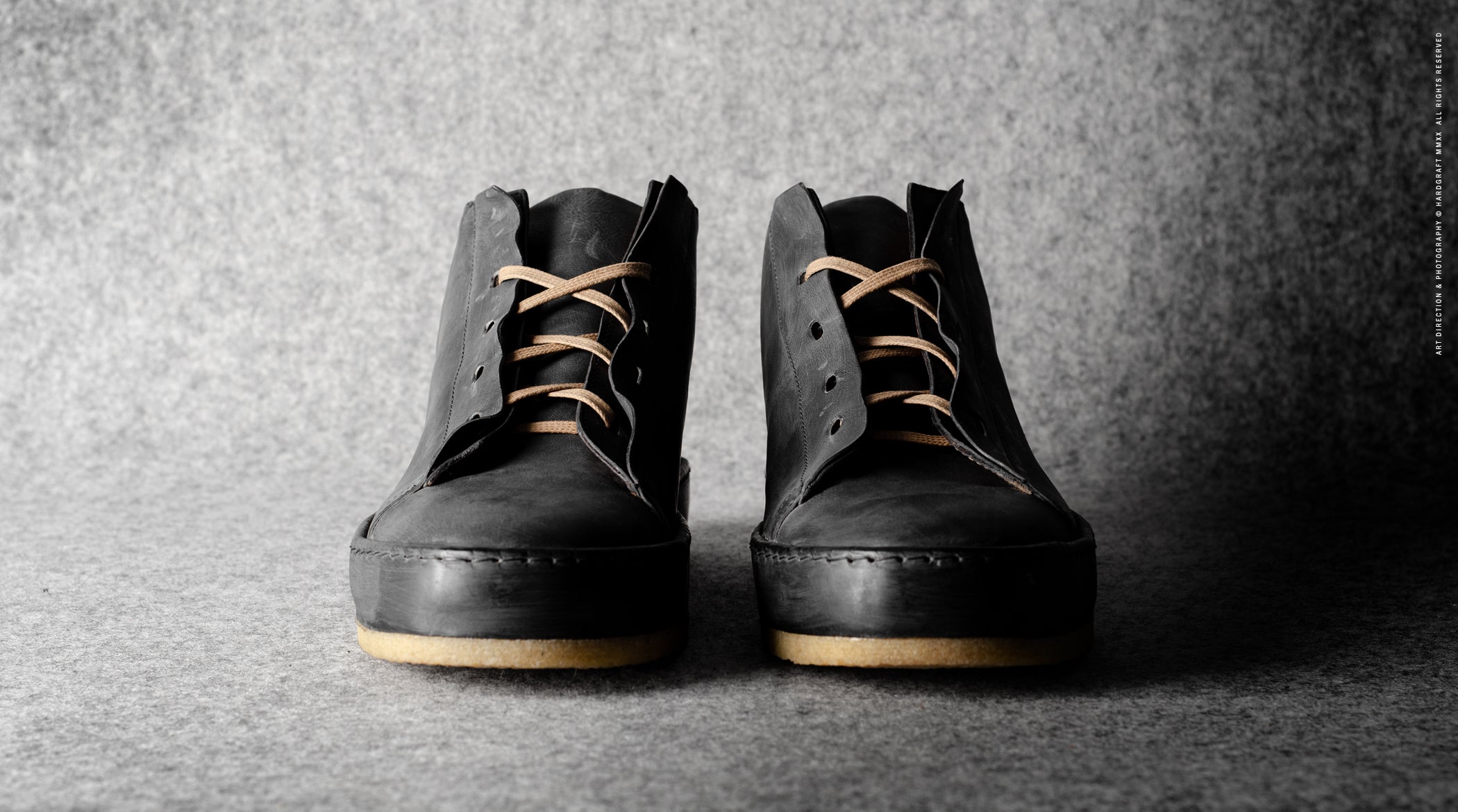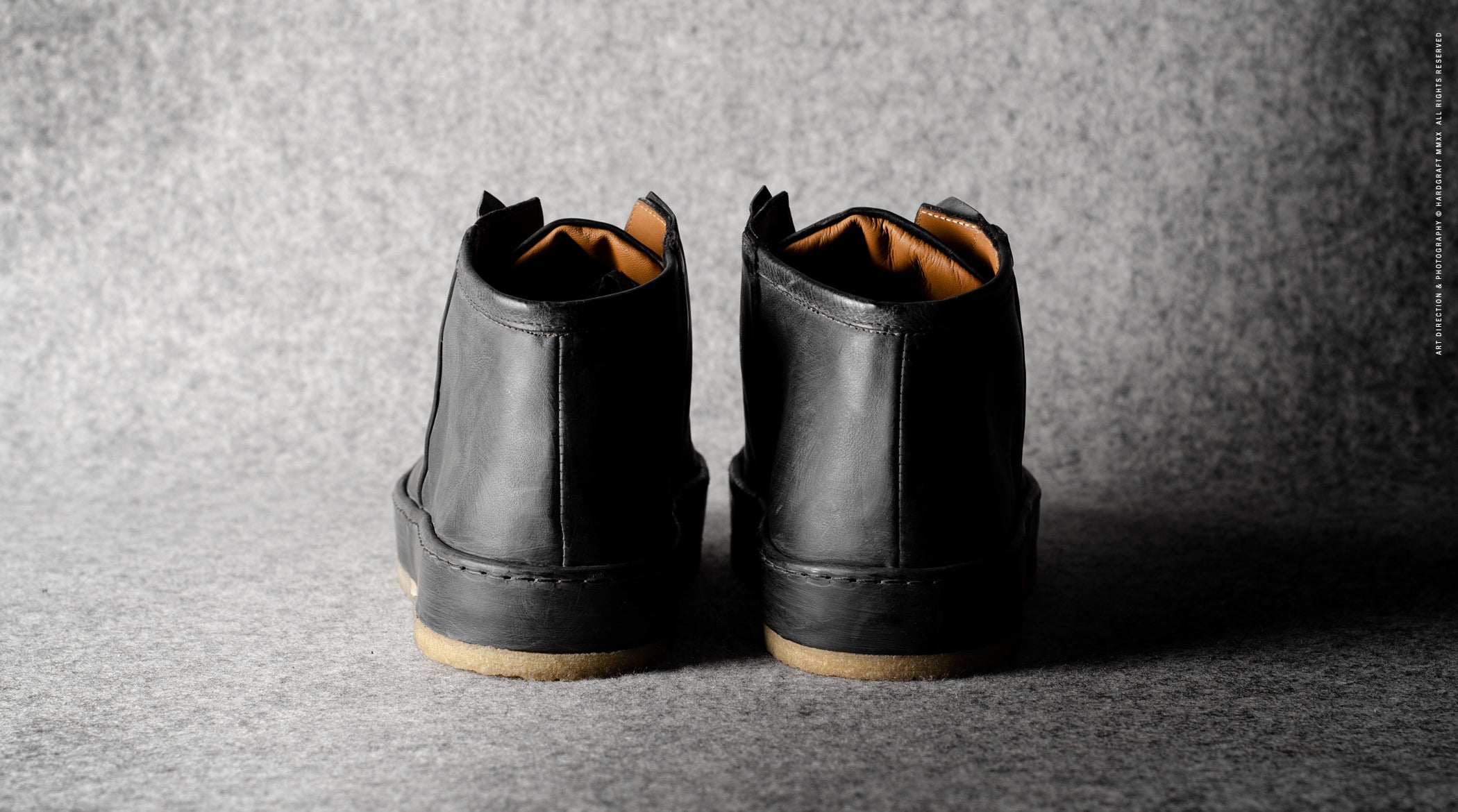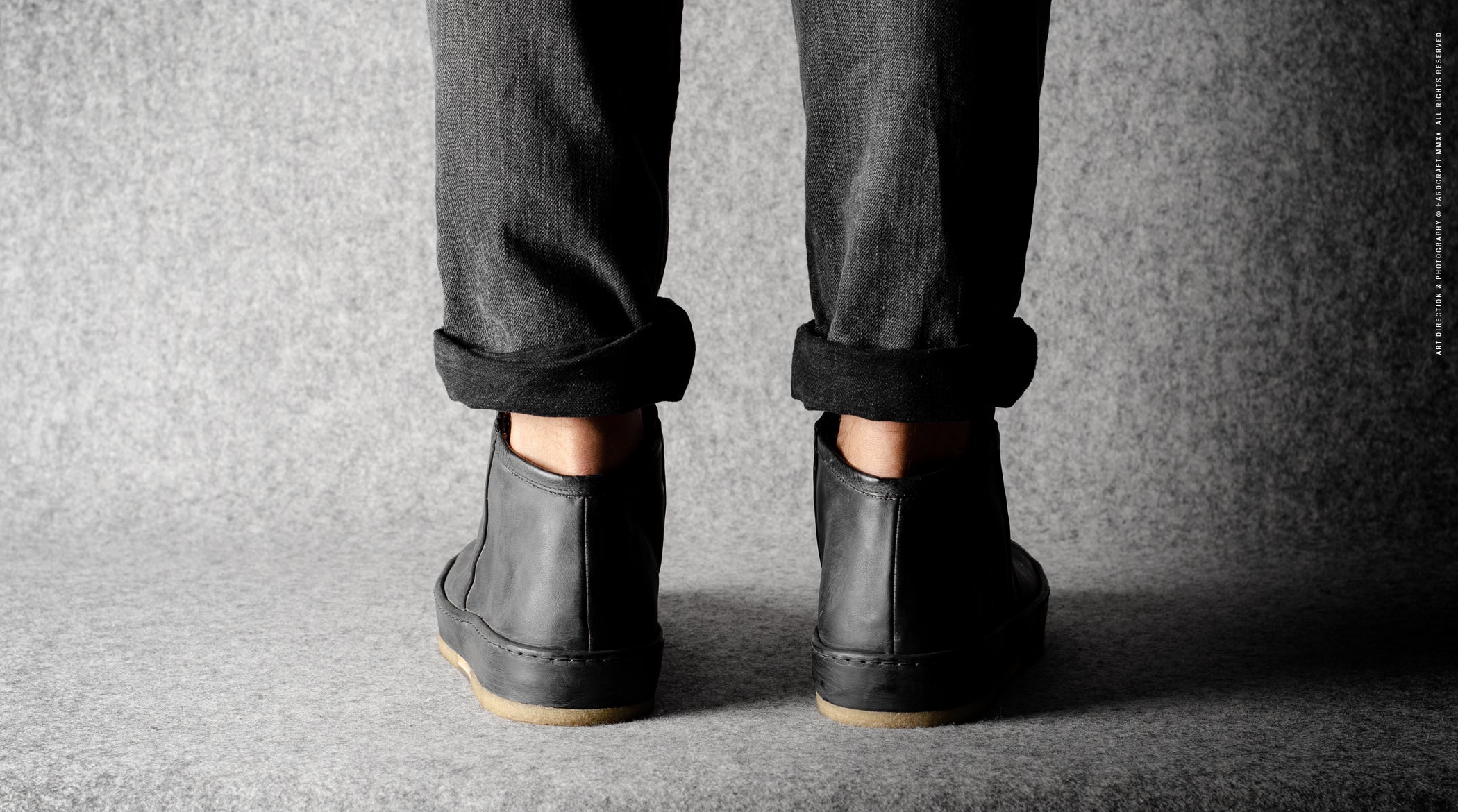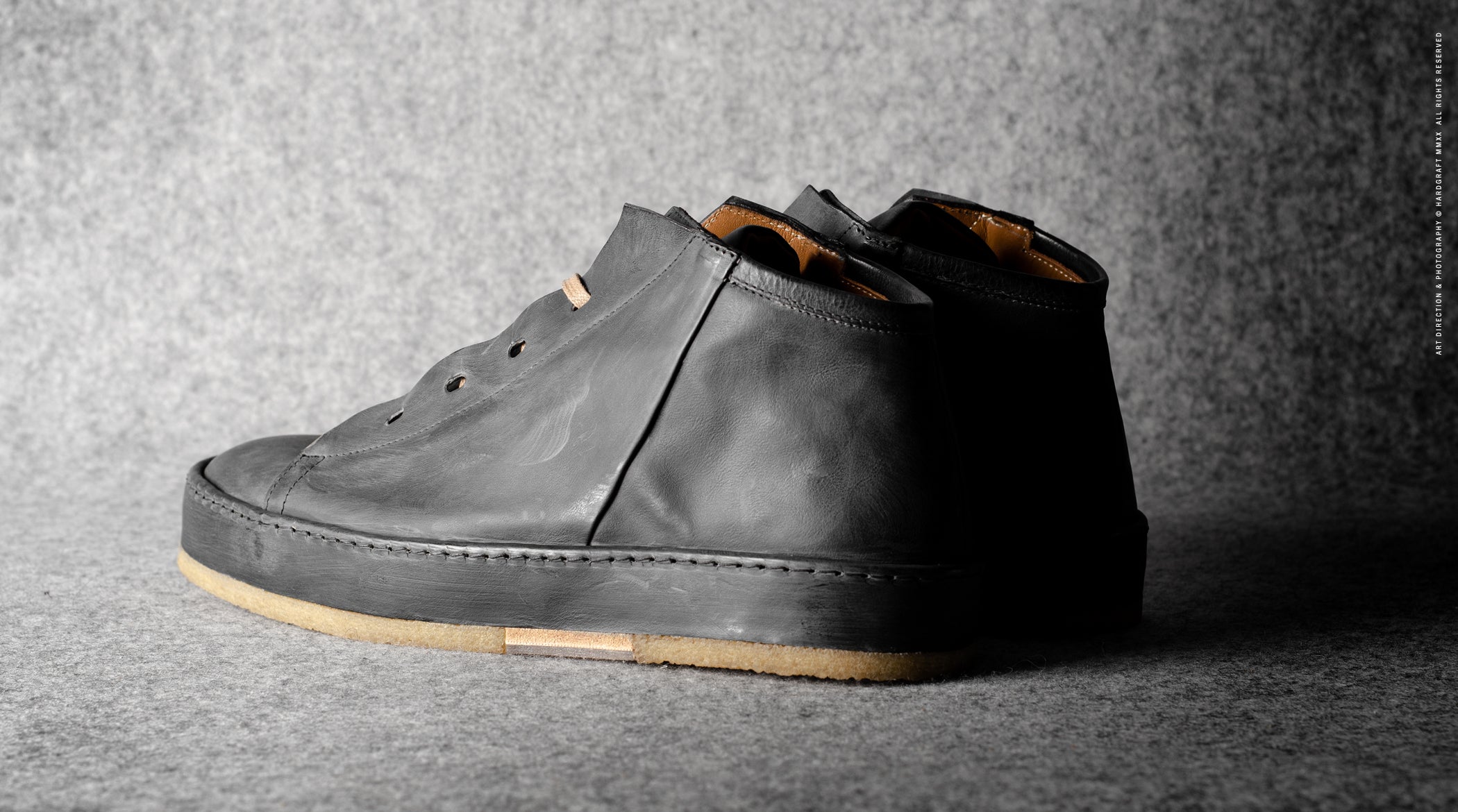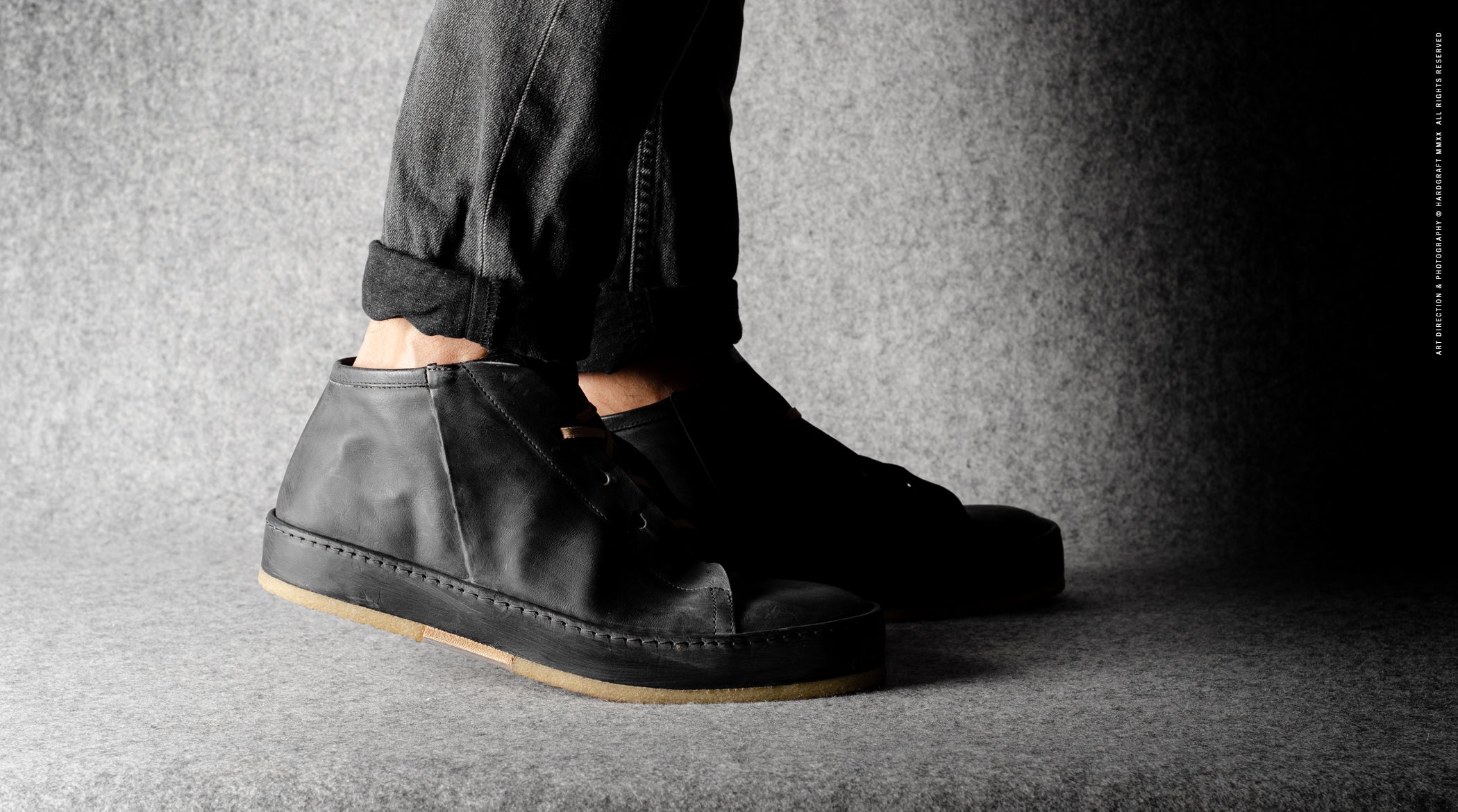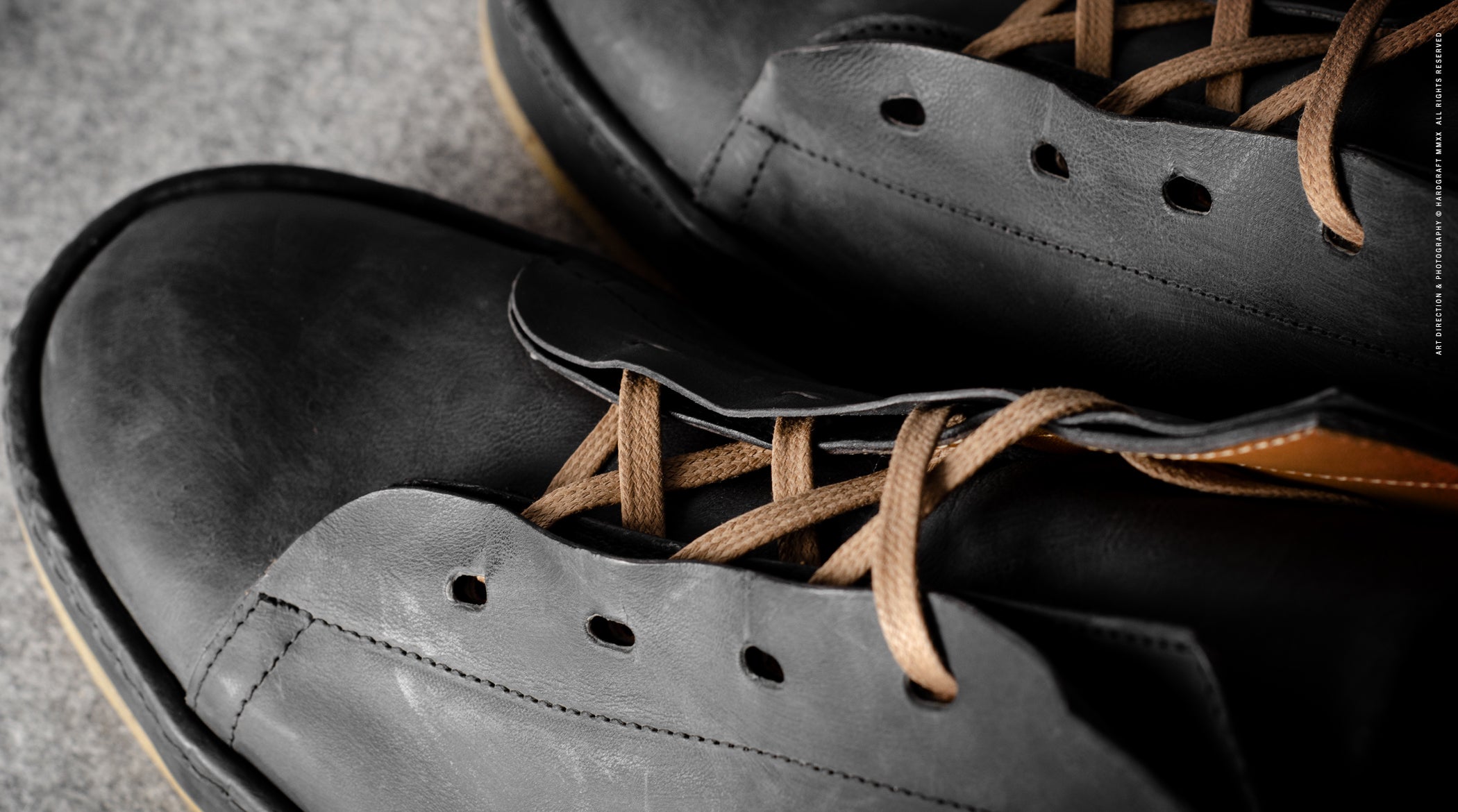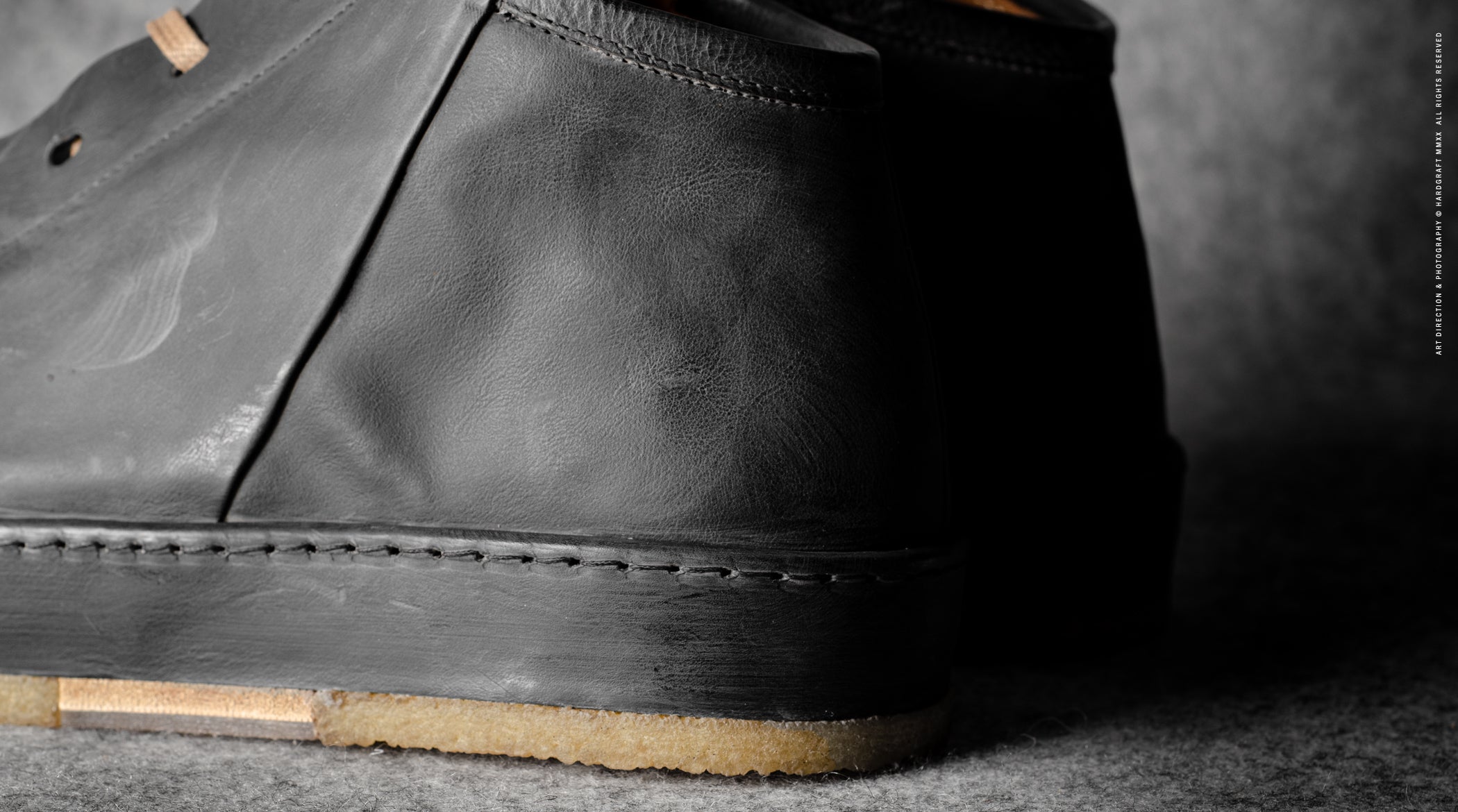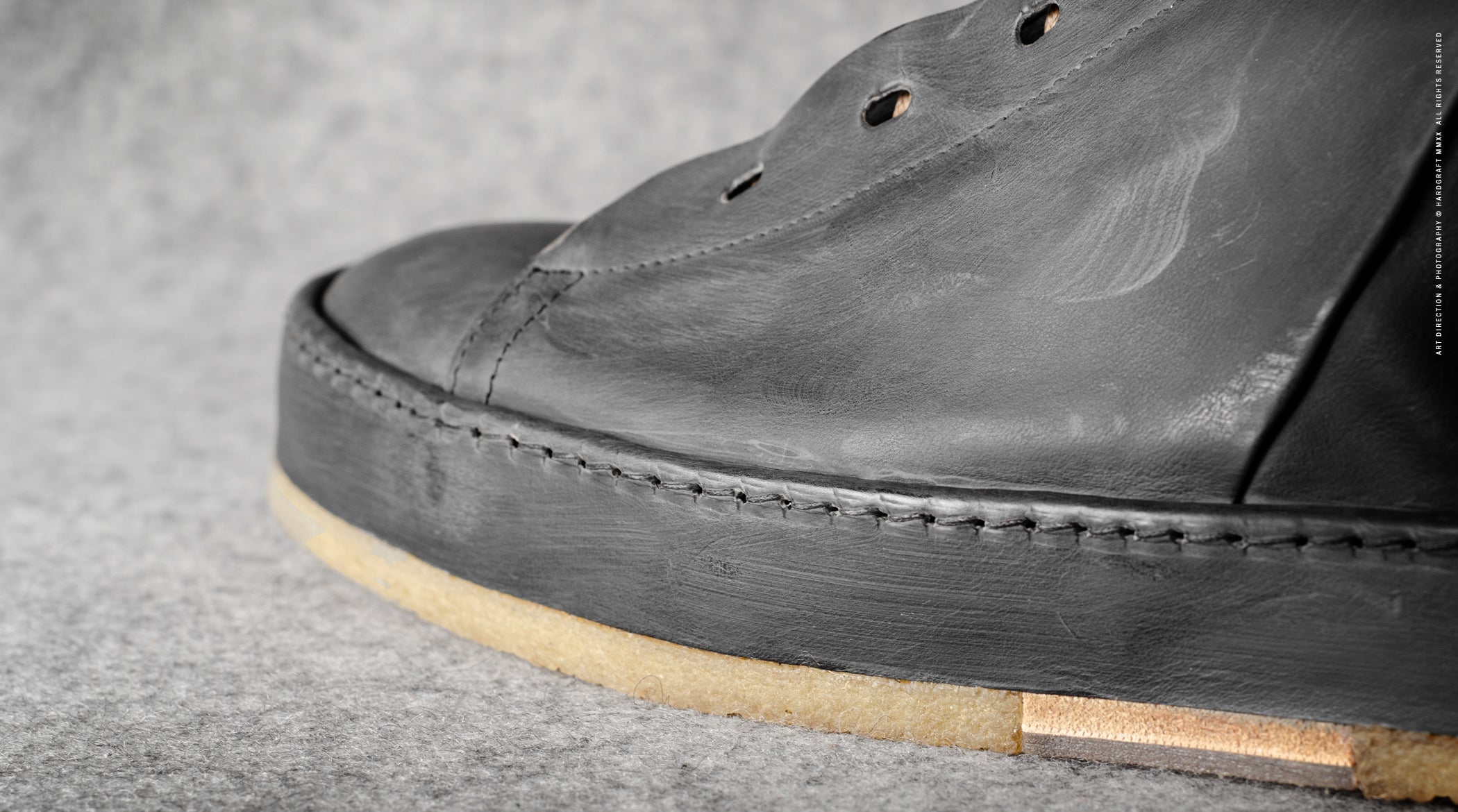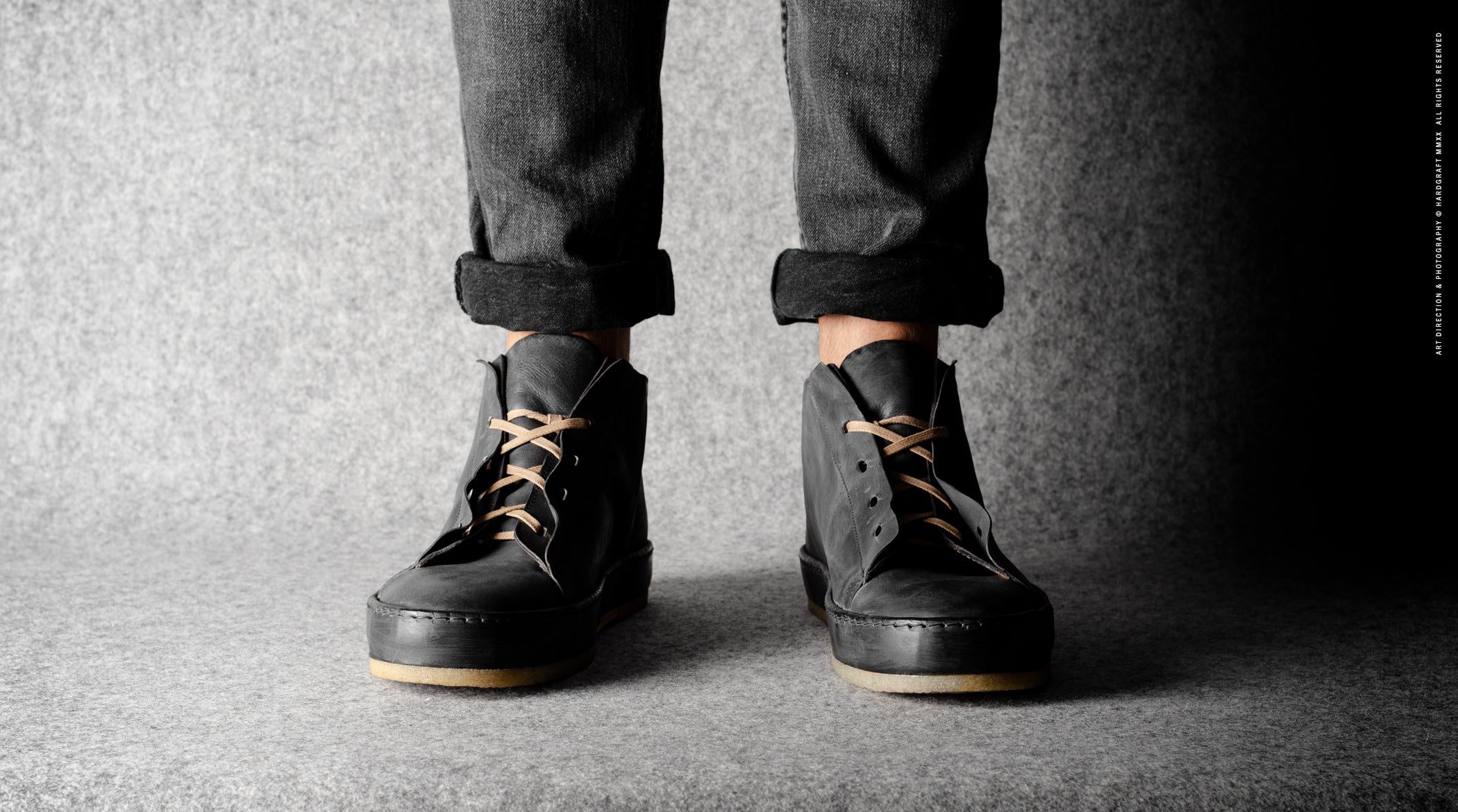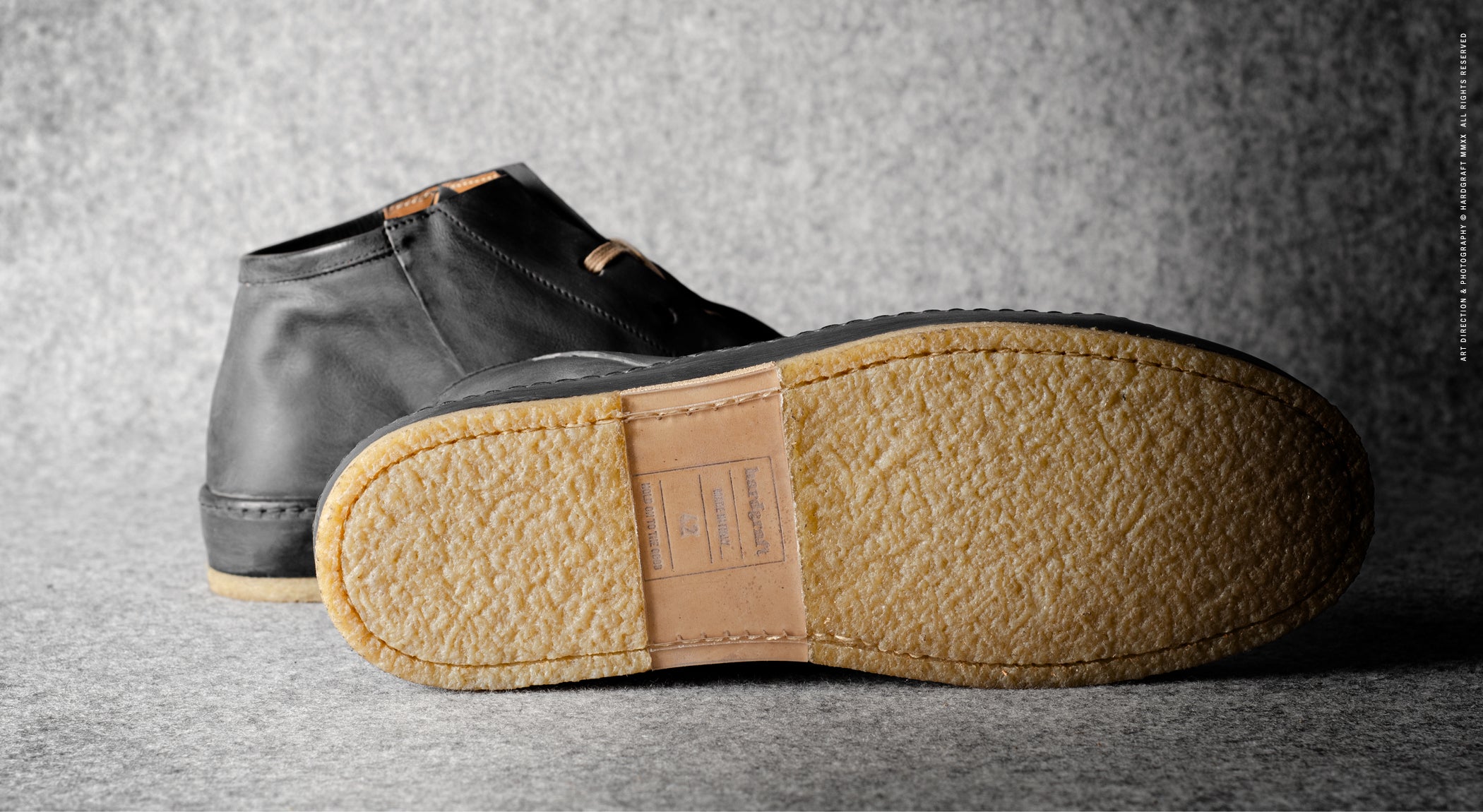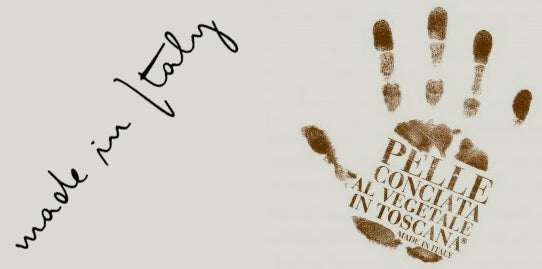 Straight Side Mid Top . Dusty Black
説明
The Straight Side Mid Top is a hybrid of sorts, somewhere between a minimal chukka boot and a vintage basketball boot. The leather foxing wraps around 360º and sits atop the crepe sole. Double lacing climbs up the foot above the padded tongue. The look is smart and strong and works just as well with track pants or trousers. An artisan shoe with a human touch.
What sets them apart
A clean 8 hole construction in rich Italian leather or suede with a sturdy yet flexible hand-built crepe sole and a soft supported insole. Finished with flat contrast laces, the understated style is designed with a double layer lacing upper. Lined with calfskin.
How's the fit?
Feels slightly generous around the foot, yet true to size when laced tight. We recommend ordering a size down if wearing with normal socks.
350ポンド以上で送料無料
£350以上のご注文で送料無料*。 250ポンド以上のご注文で英国内送料無料。ご注文は 1 ~ 3 営業日で発送されます。これは、出荷予定日が指定された予約注文の製品には適用されません。
※大型商品は送料がかかる場合がございます。国のみを選択します。
輸入関税と税金
英国および EU 内で発送される注文には、該当するすべての輸入手数料と税金が含まれています。
他のすべての目的地への注文には税金が含まれておらず、配達時に税金と関税の対象となる場合があります.税率は、あなたの国の税率に基づいています。
戻り値
返品をリクエストして発送するには、配達日から 14 日間の猶予があります。何かを返送するには、ここで返品を自動的に処理できます: hardgraft.returnscenter.com
Straight Side Mid Top . Dusty Black
材料
時代を超越したデザイン、よくできていて、機知に富み、持続可能です。
レザーグッズとフットウェアの 100% はすべて、地元で調達したイタリアとヨーロッパの素材を使用してイタリアで製造されています。私たちは過去 16 年間、最高のサプライヤー、素材、メーカーを追跡し、デザインを正しく評価してきました。
もっと詳しく知る