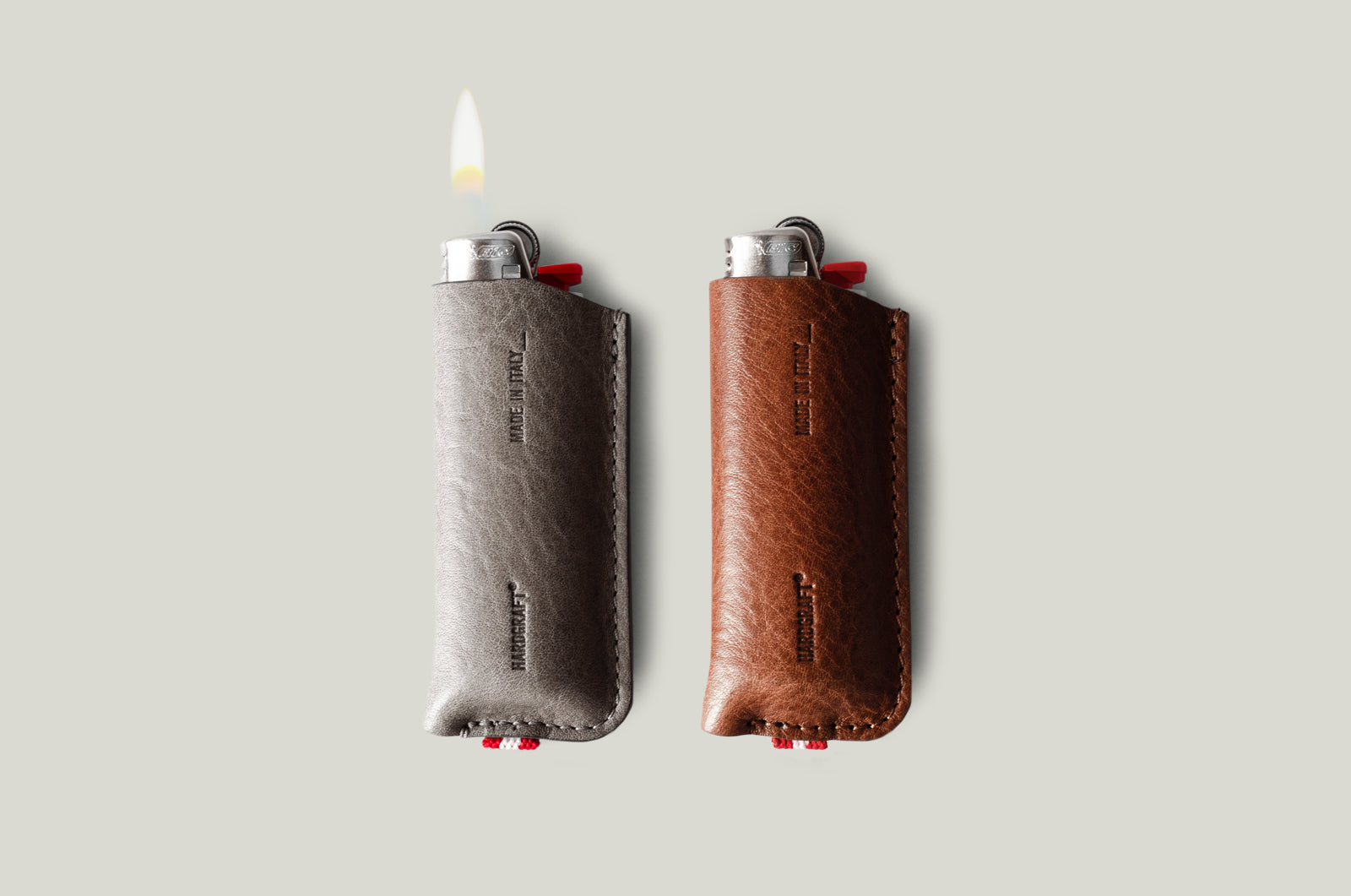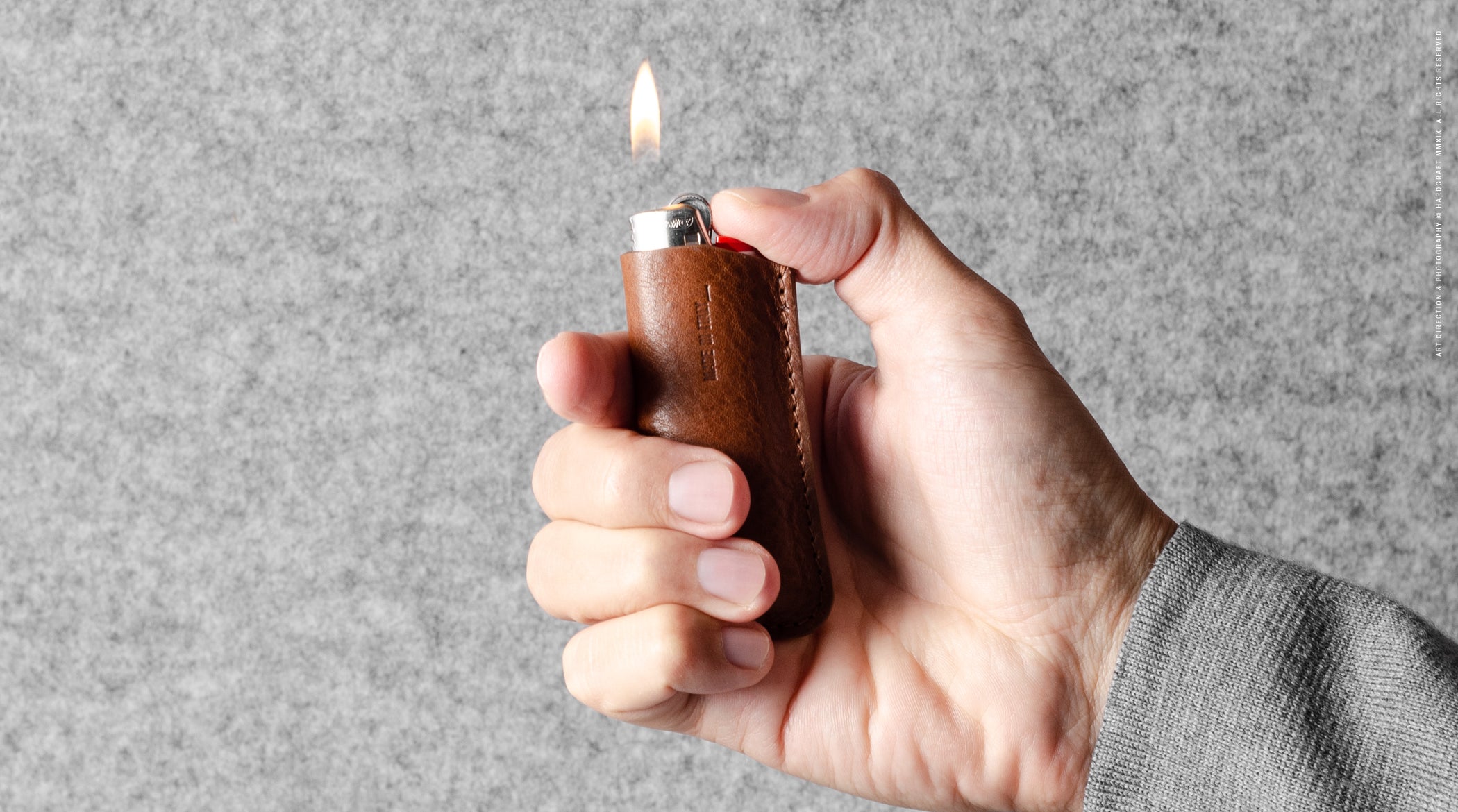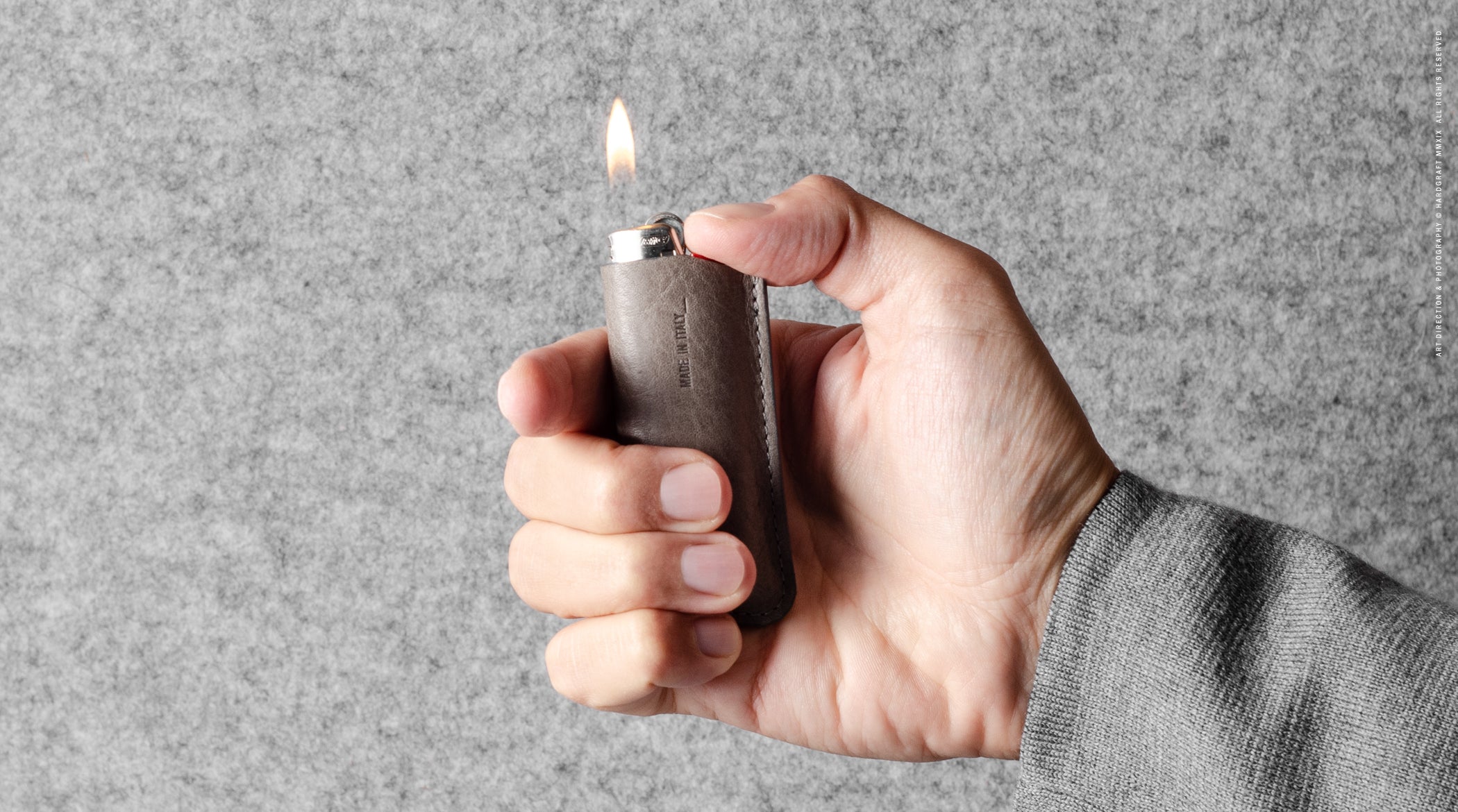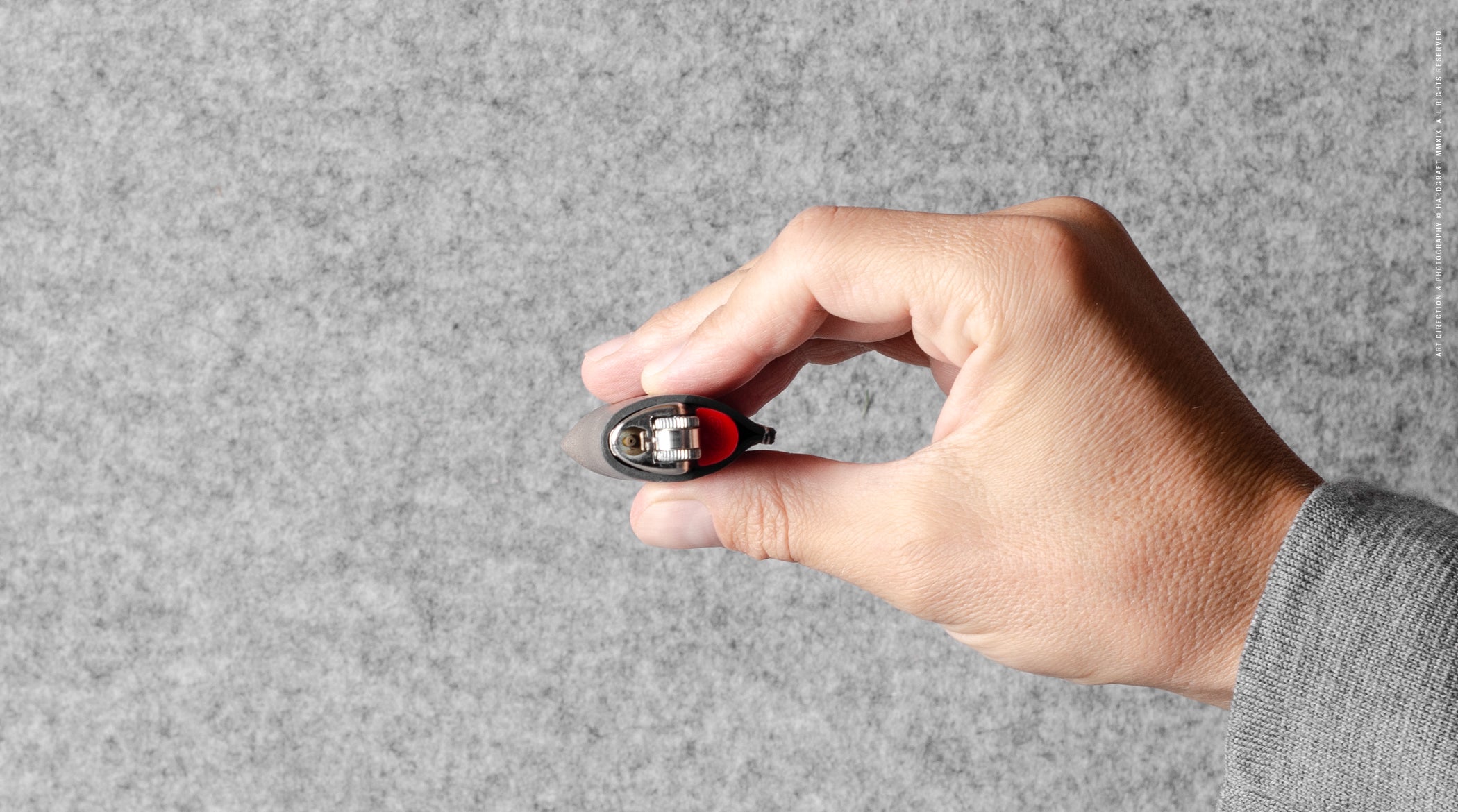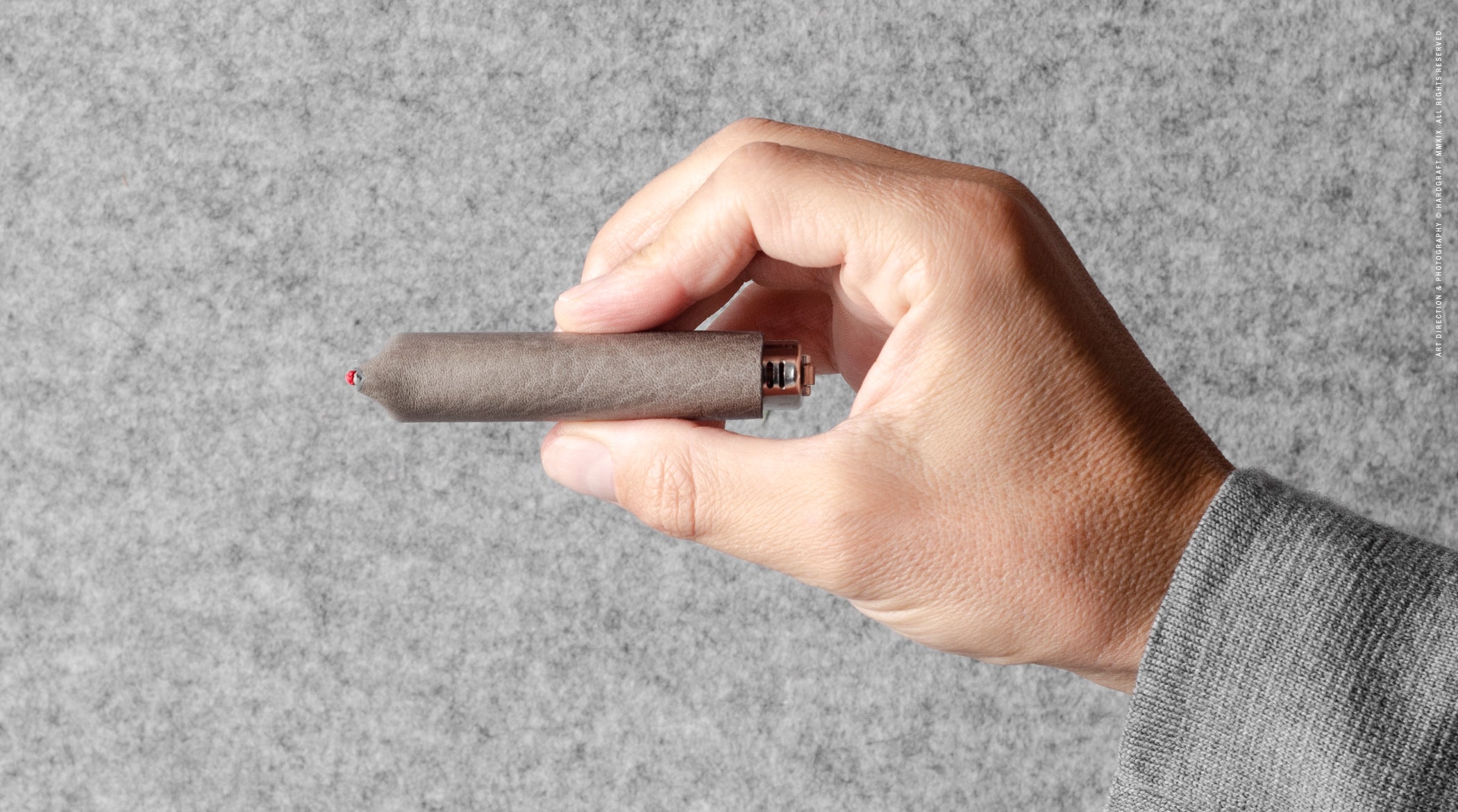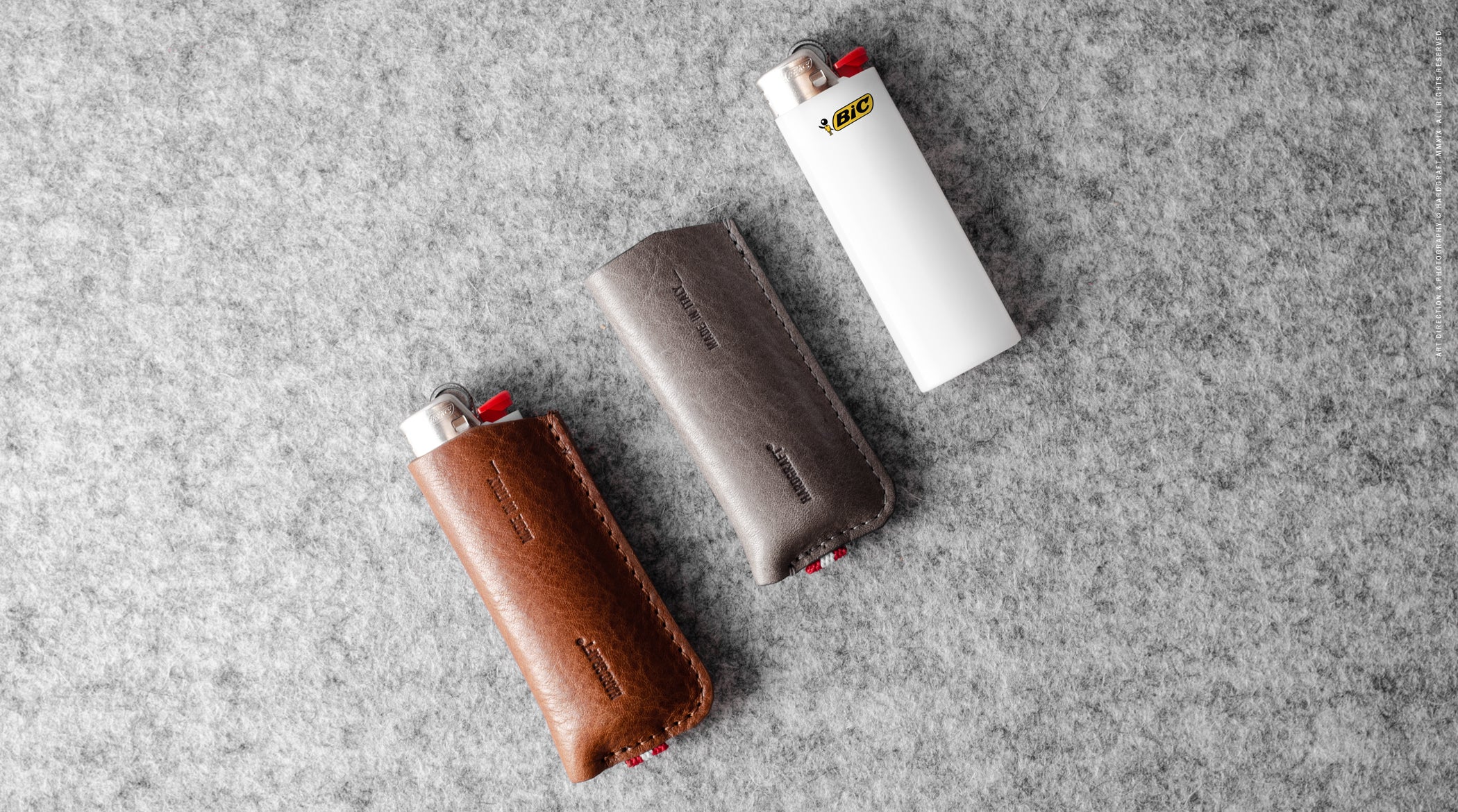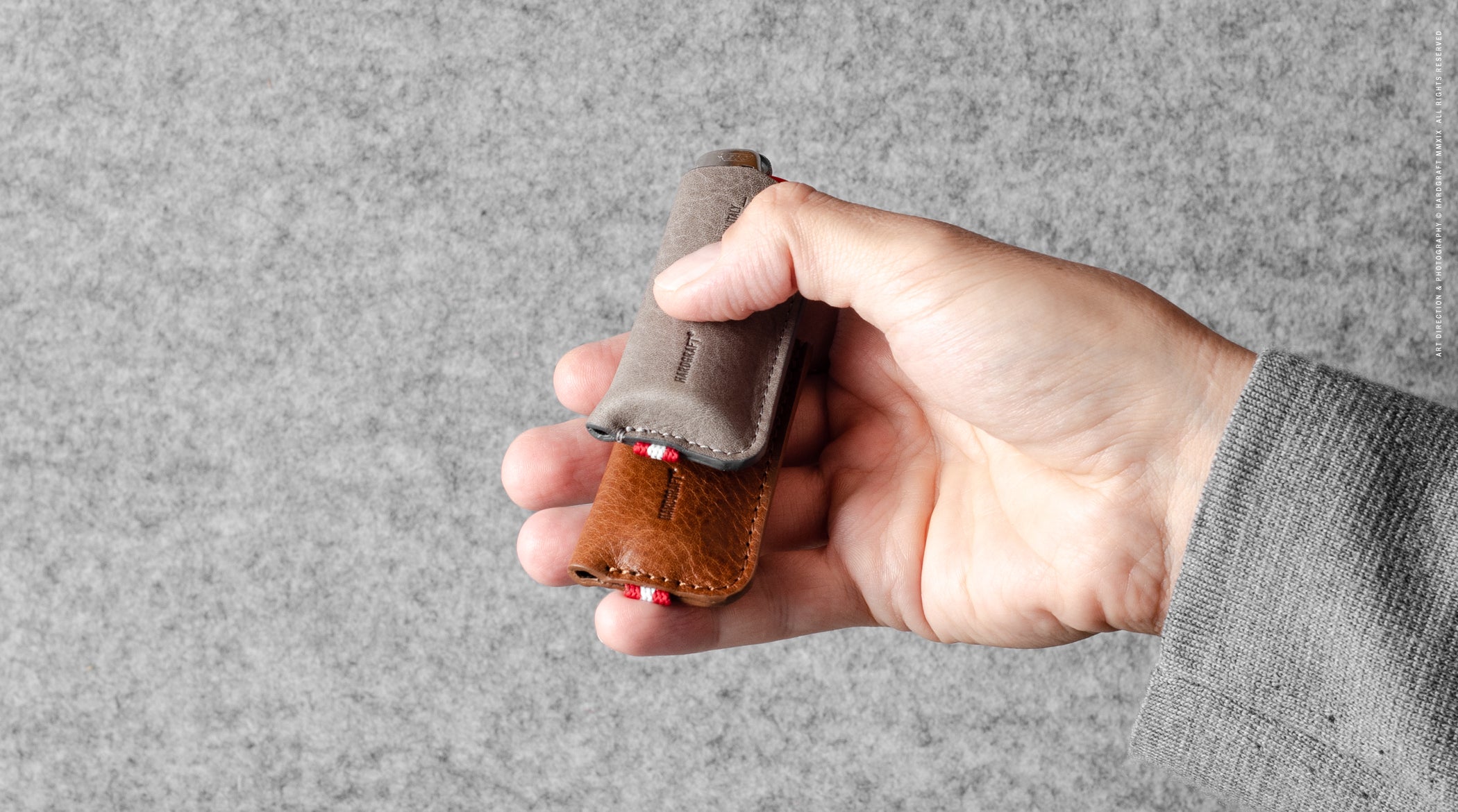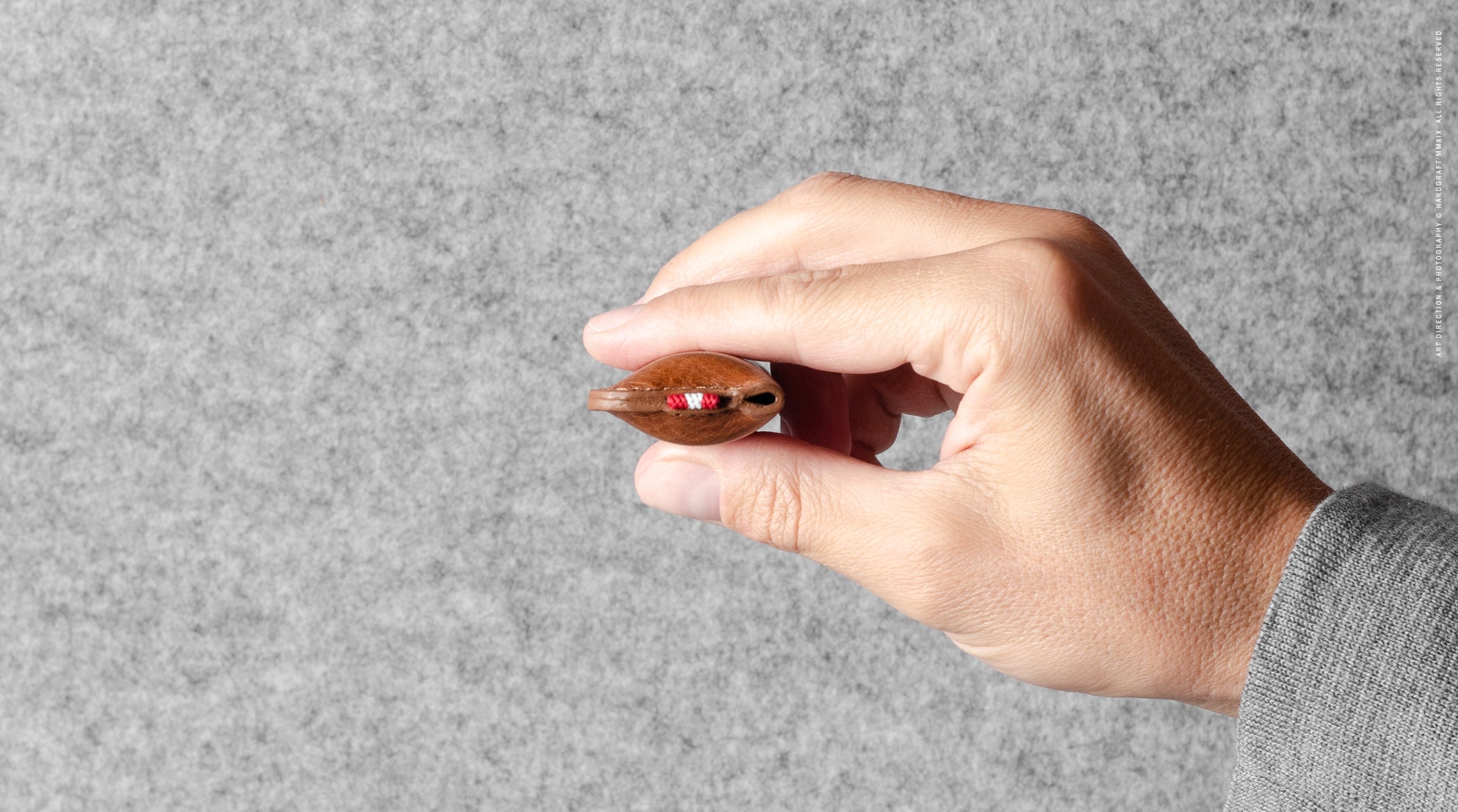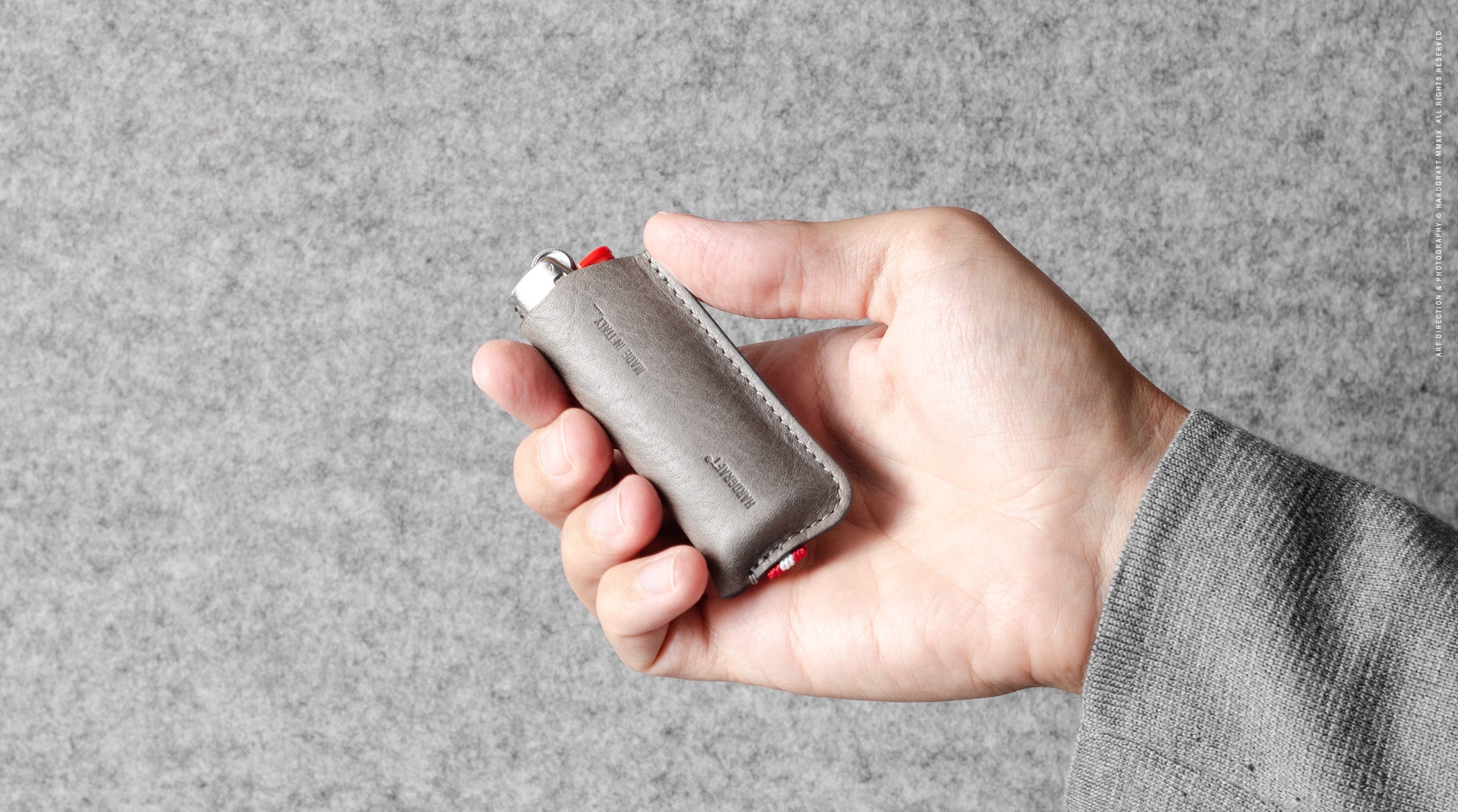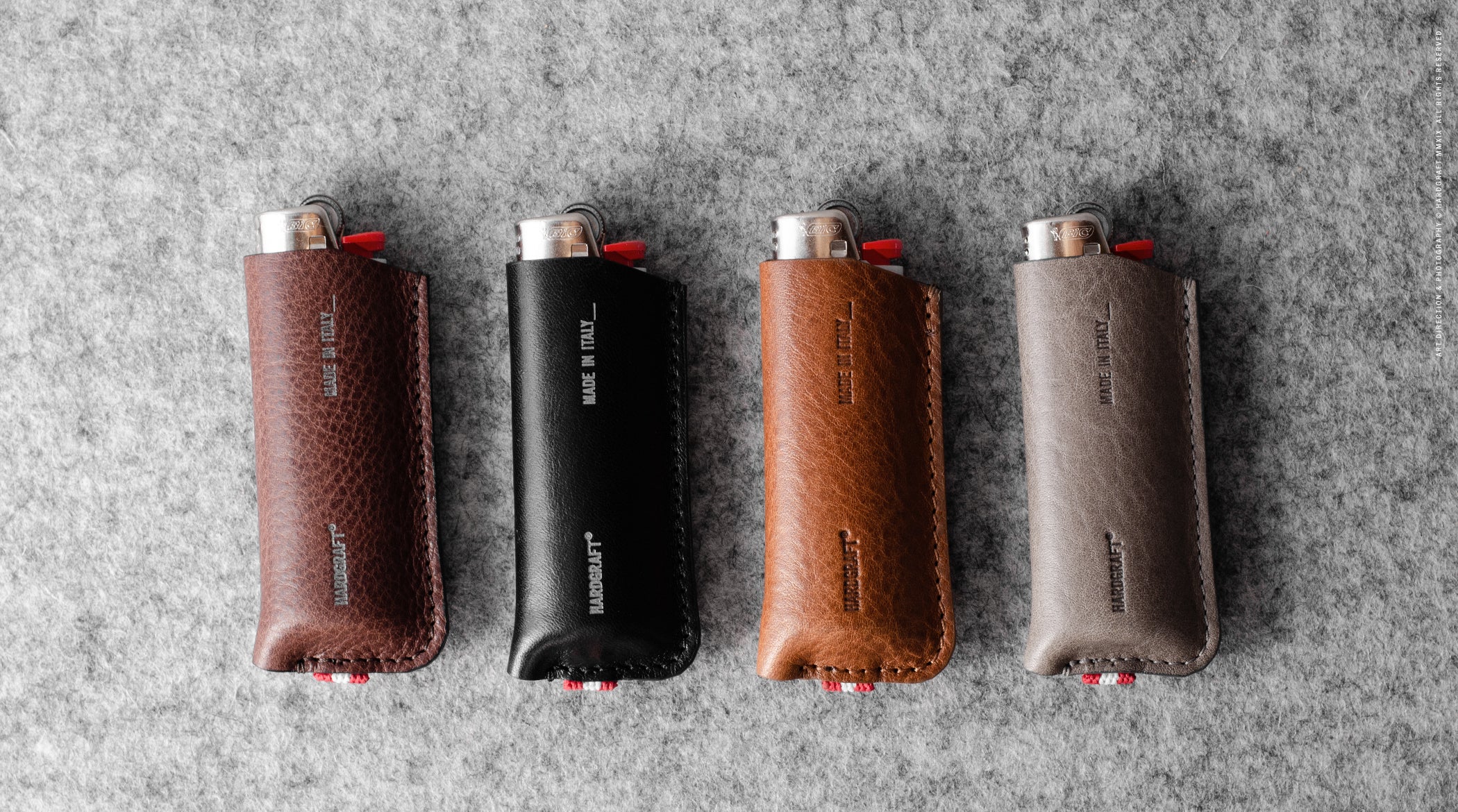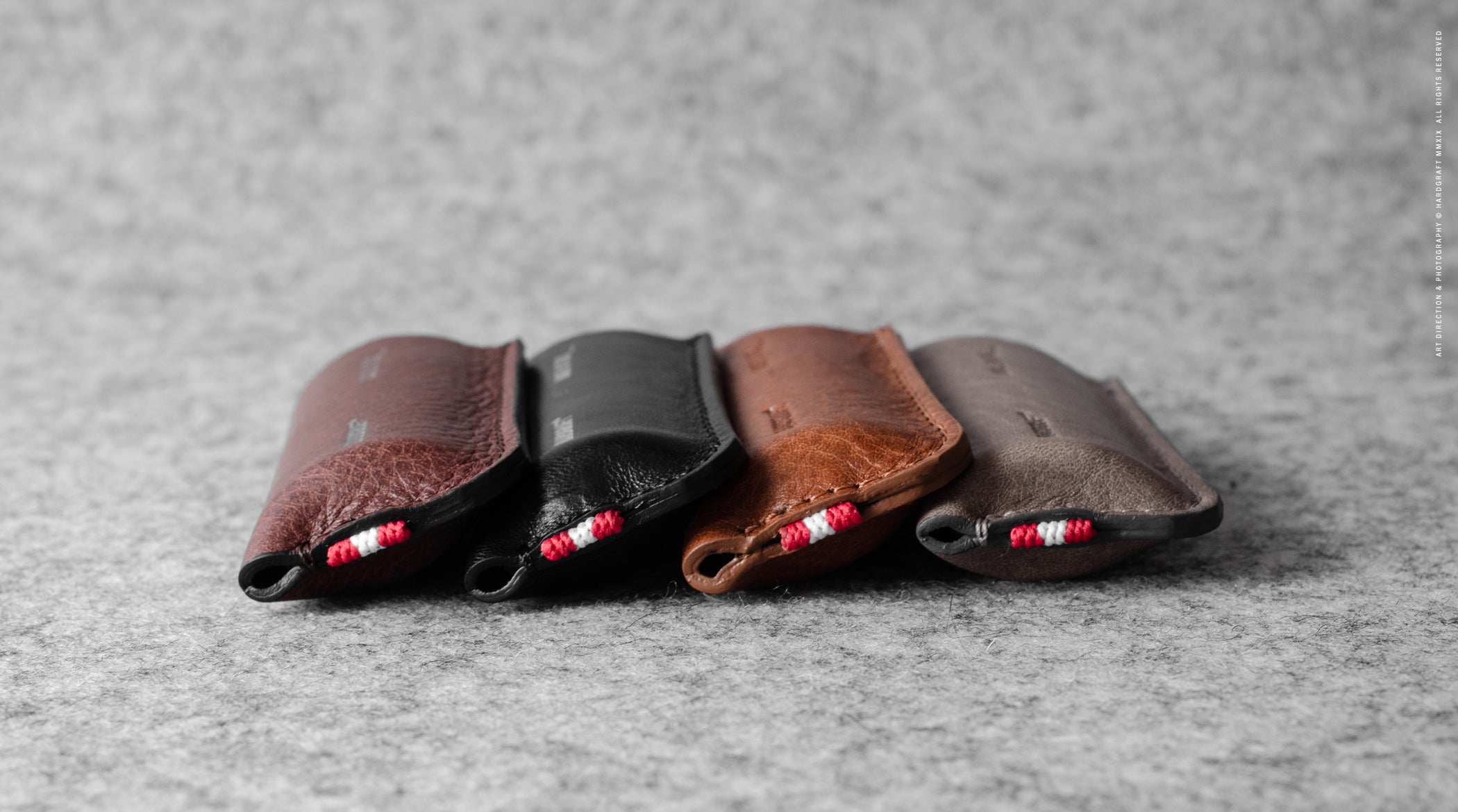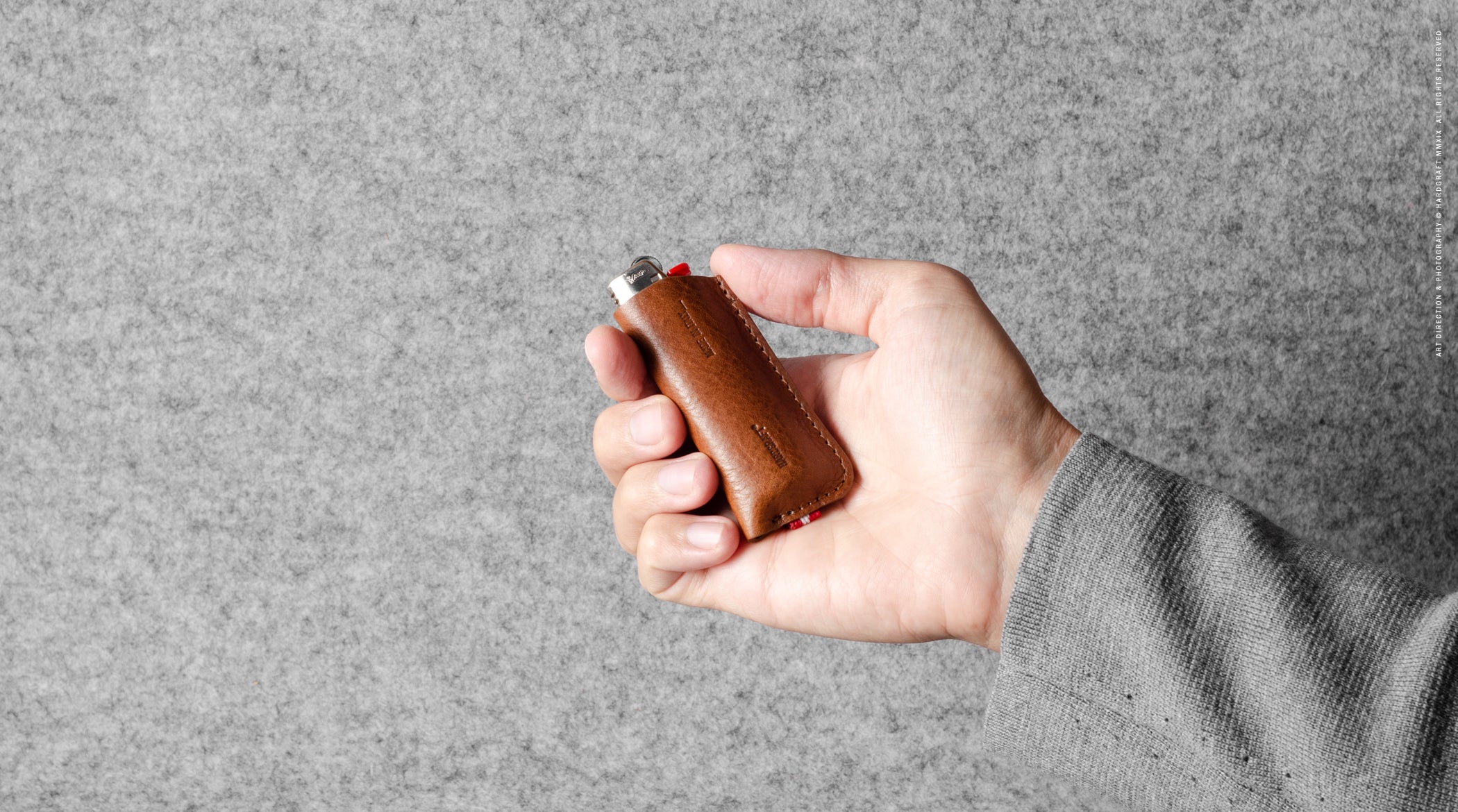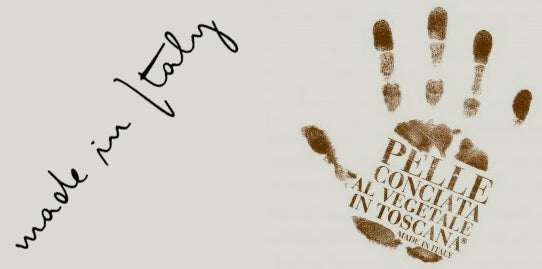 BIC Lighter Cover Duet . Classic / Off Grey
Description
Mic Check One Two One Two
Lights dim, the atmosphere is electric, the two main acts take center stage. Performing tonight the famous "BIC Lighter Duet" a cover band world renowned for their unplugged version of "Come on baby light my fire".
What sets it apart
As the name says you get two colour complimenting lighter covers which are perfectly sized to fit BIC Classic lighters (dimensions: ca. 8cm height). Made in Italy of veg tan leather inside and out, you just slip them over the lighters. Congratulations, you have just turned your everyday off-the-shelf BIC into a premium lifestyle accessory. Makes a pretty good gift for a candle fanatic or smoker (there, we said it). 
Worldwide Shipping
Orders ship in 1-3 working days. This does not apply to products on pre-order with an estimated ship date.

UK - £7.99 - £9.99
EU - €14.99 - €24.99
USA - $19.99 - $29.99
Australia - AU$29.99
Rest of World - £24.99
Import duties & tax
Orders shipping within the UK include UK VAT. EU orders include all applicable import duties and customs fees. (wholesale orders excluded).
Orders to the USA and all other destinations do not include tax and may be subject to import duties and customs fees on delivery. Rates are based on the rate of your country.
Import duties and customs fees are collected by foreign governments and agencies. For more info, please contact your local customs office.
You will still be liable for Import duties and customs fees when returning products. We are unable to refund these costs.
Returns
You have 14 days from the delivery date to request and dispatch a return. We charge a small fee of £5 for processing each return. To send something back you can process the return automatically here: hardgraft.returnscenter.com
BIC Lighter Cover Duet . Classic / Off Grey
The Materials
Timeless designs, well-made, resourceful and sustainable.
100% of our leathergoods and footwear are all made in Italy from locally sourced Italian and European materials. We've spent the last 16 years tracking down the best suppliers, materials and manufacturers to ensure we do justice to our designs.
Learn more