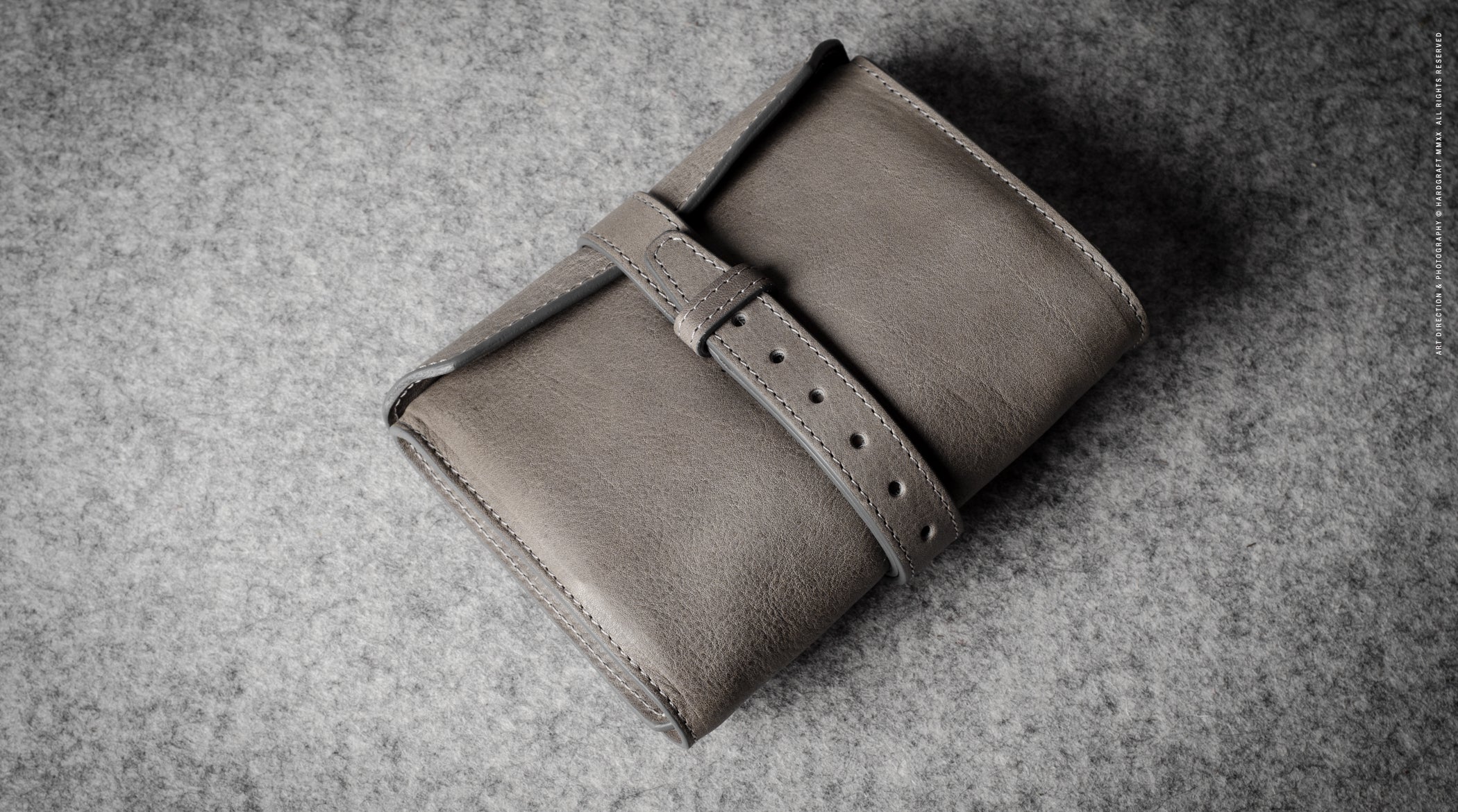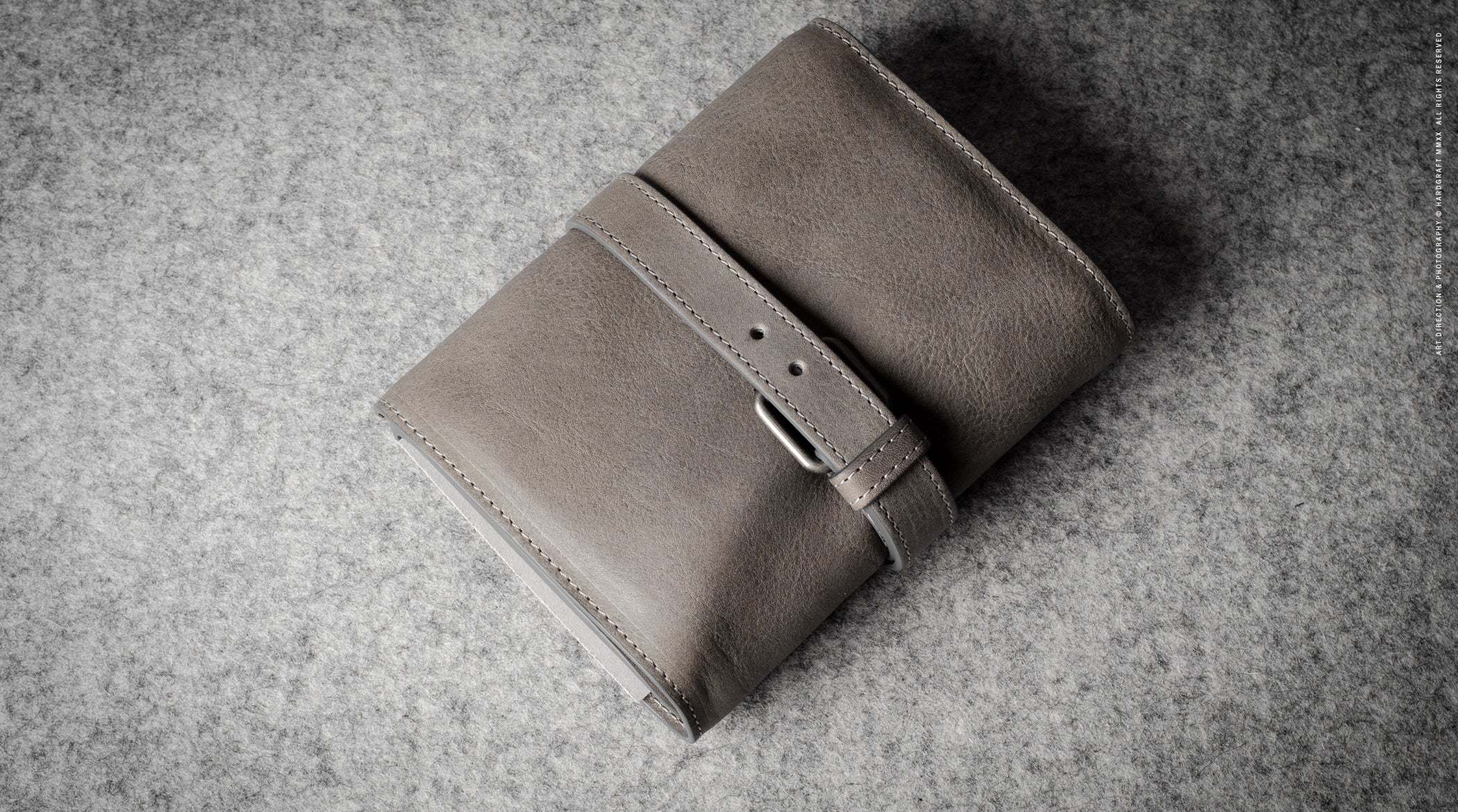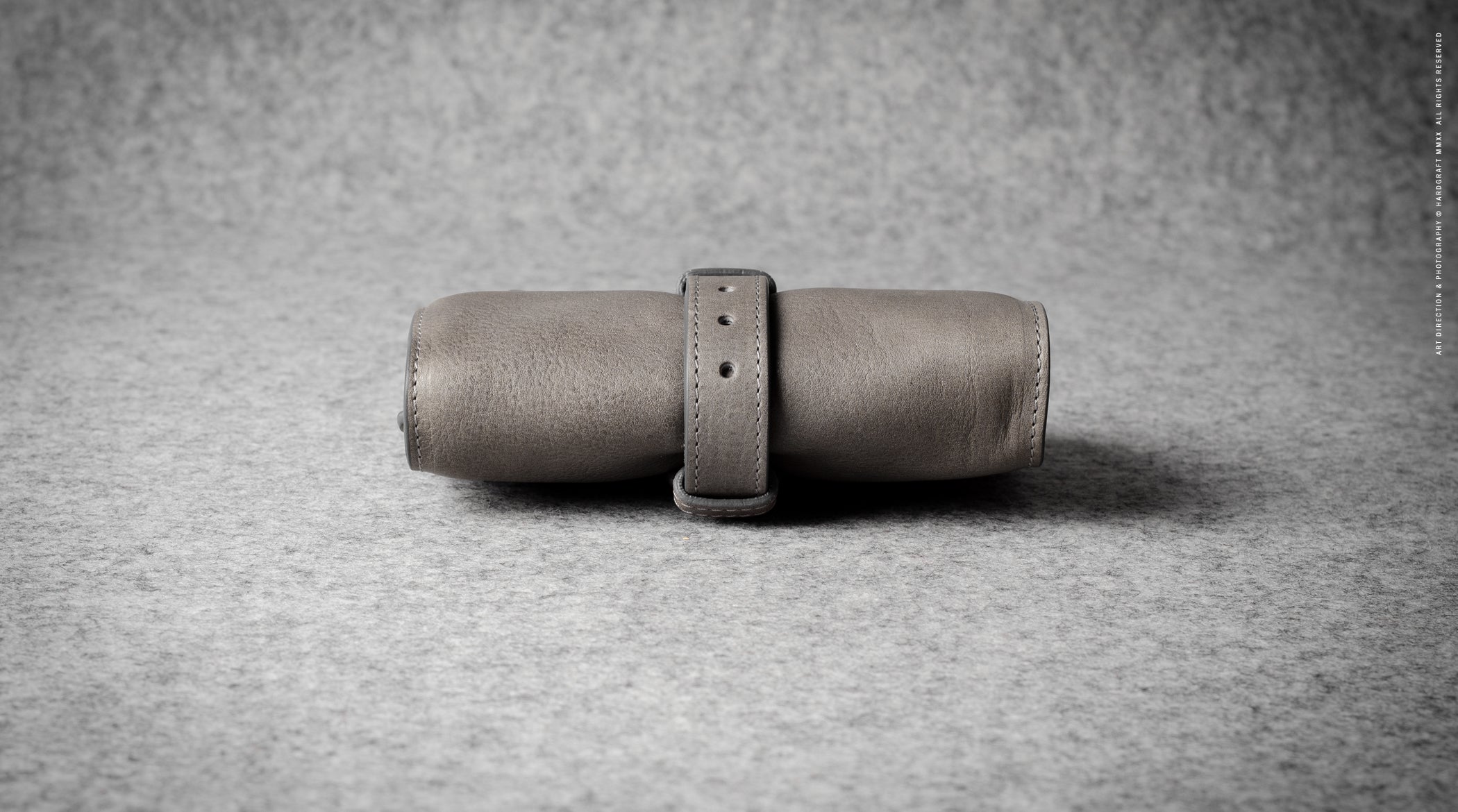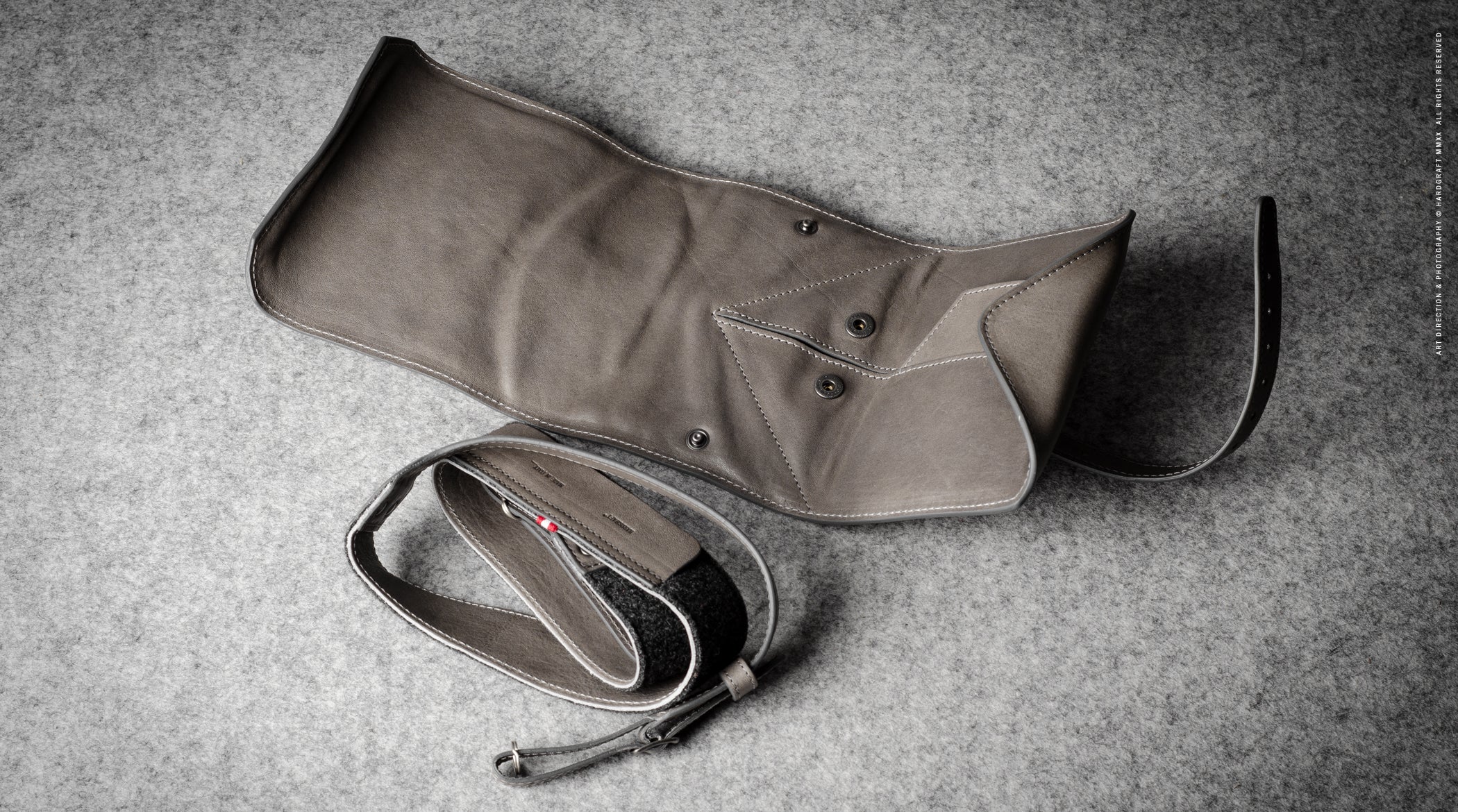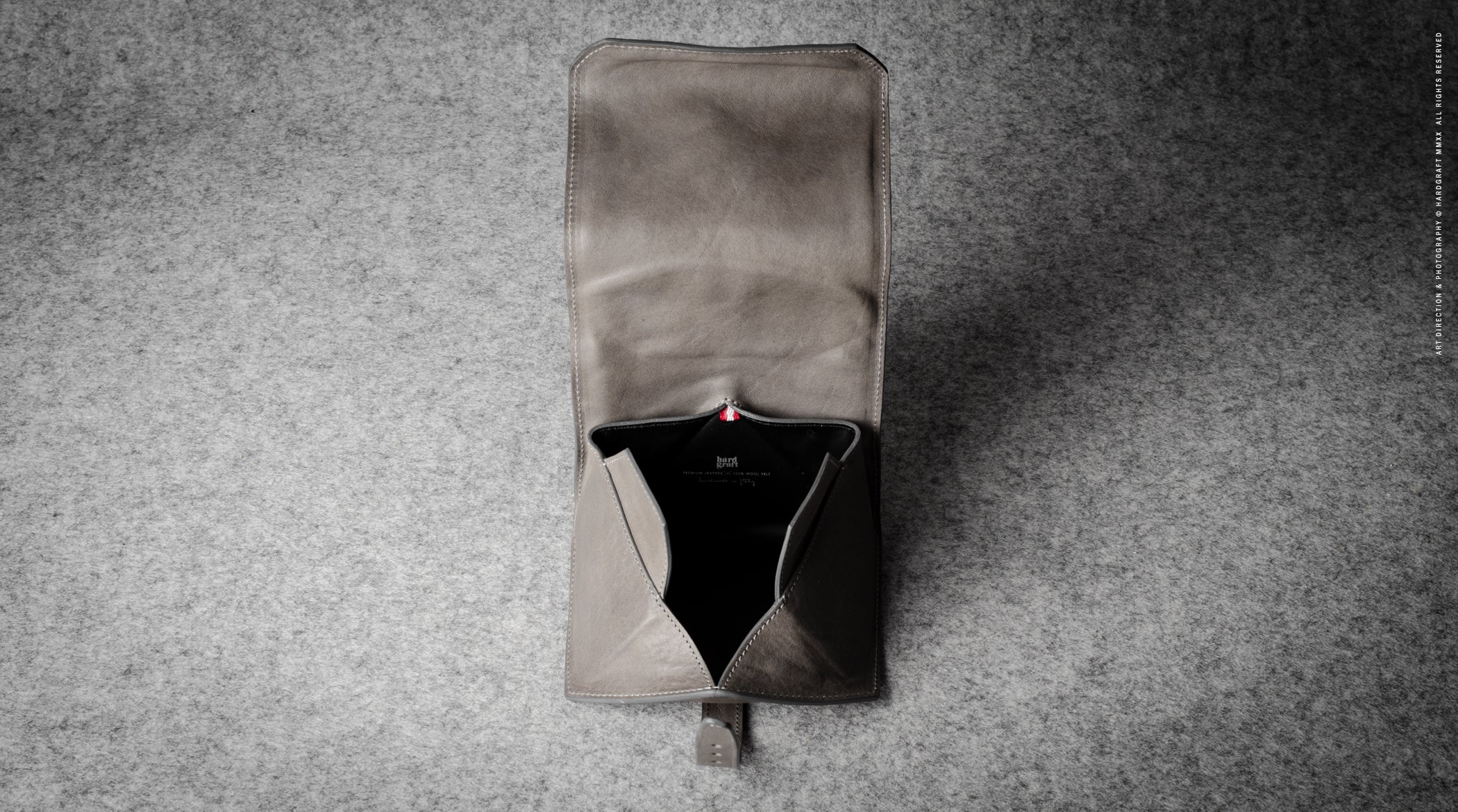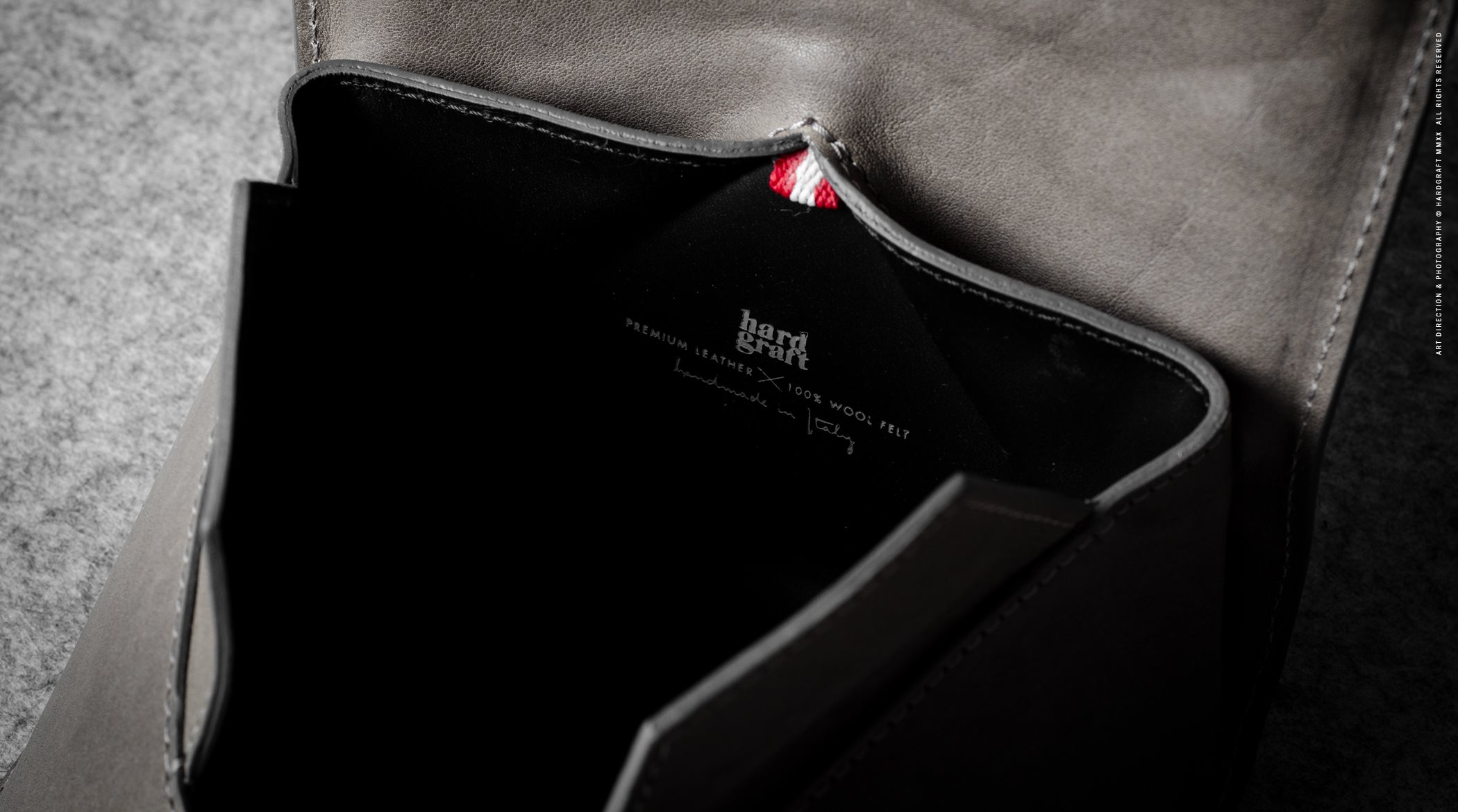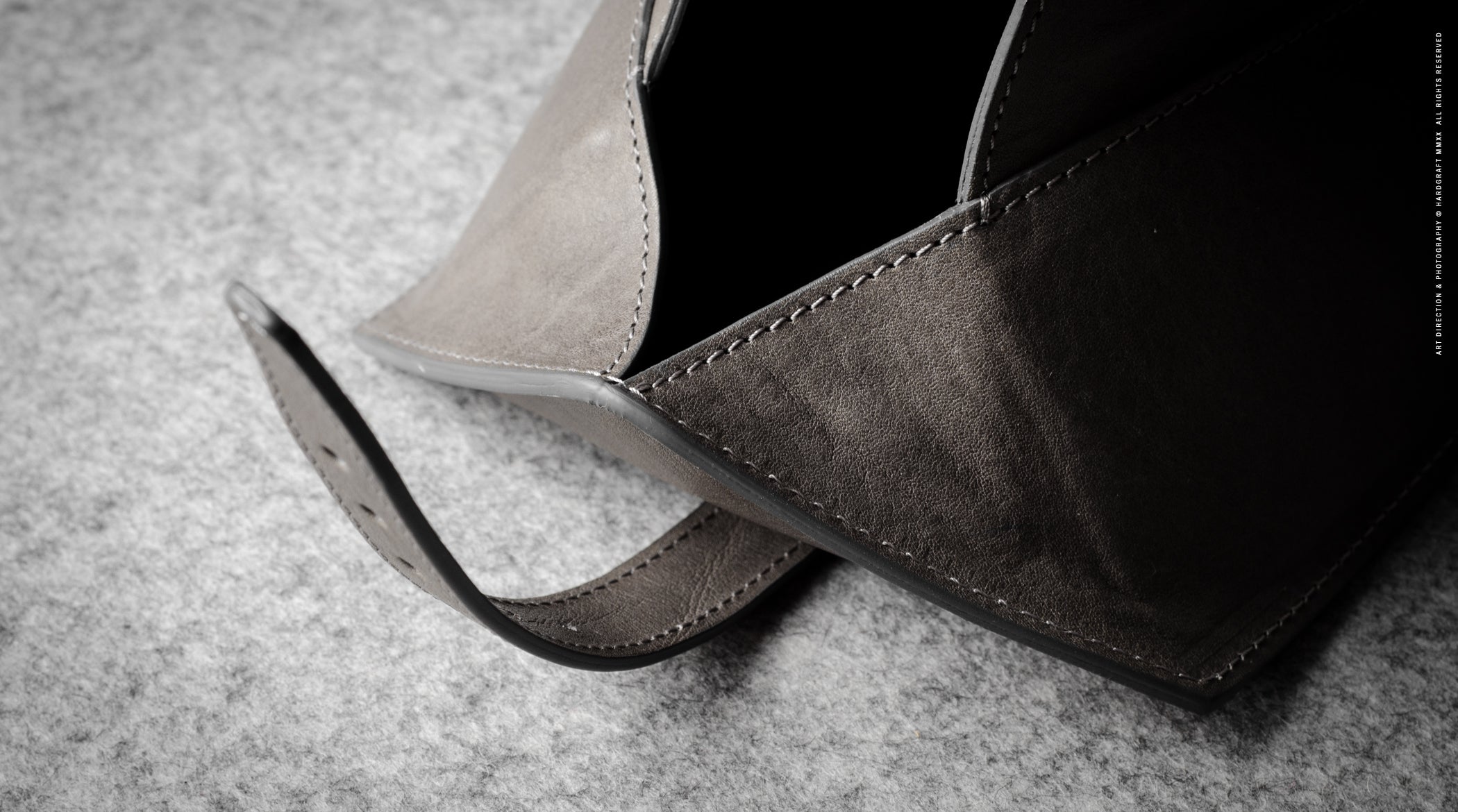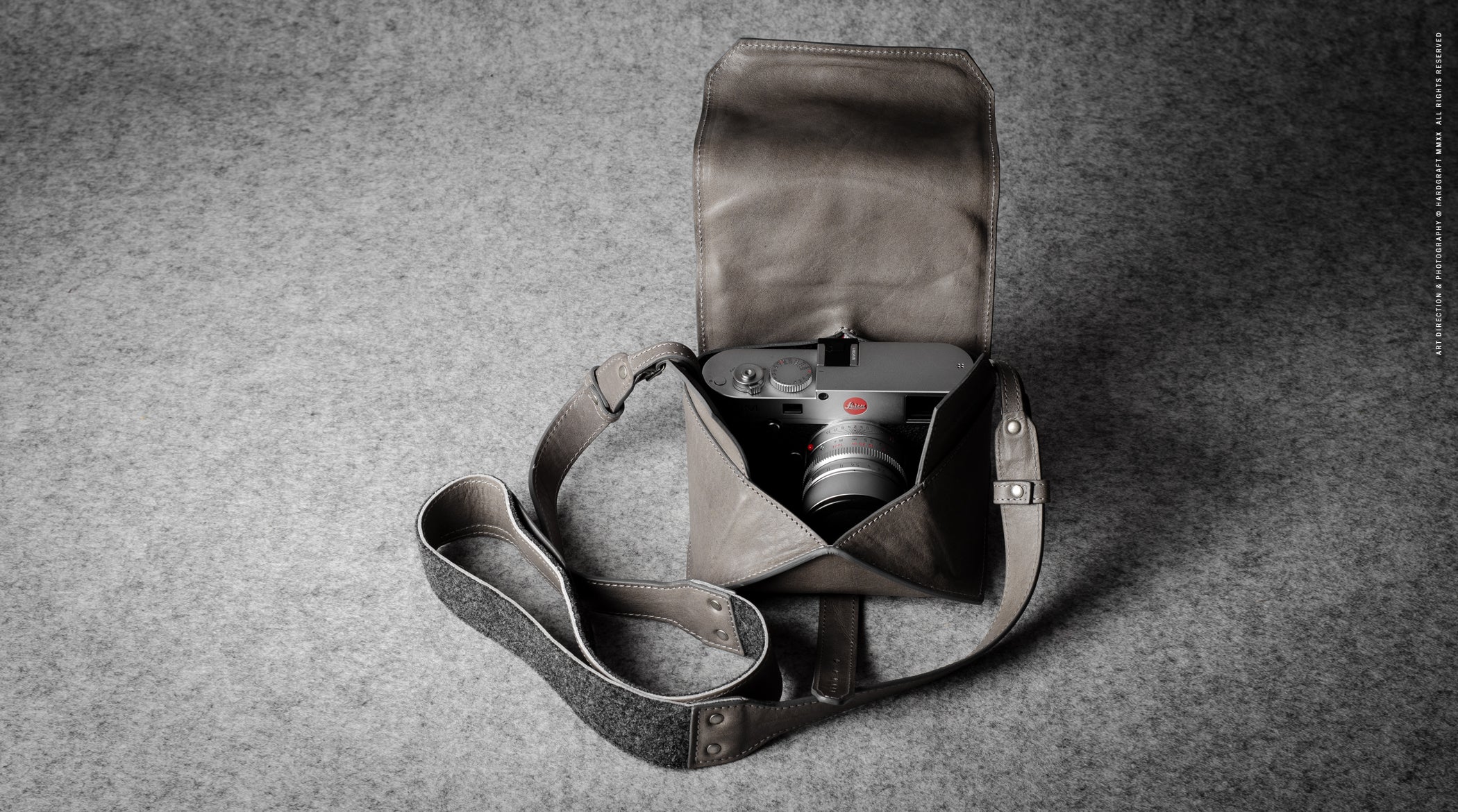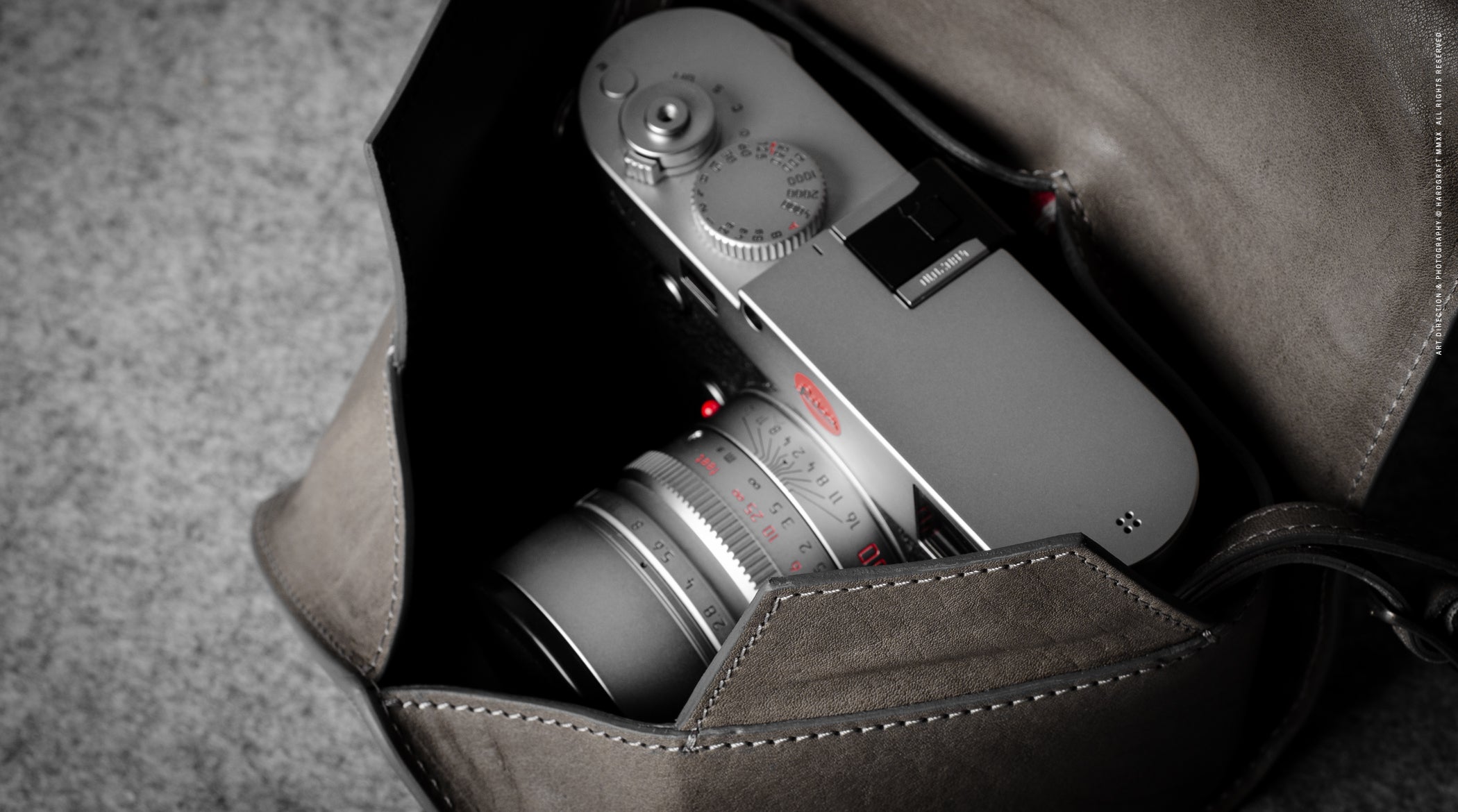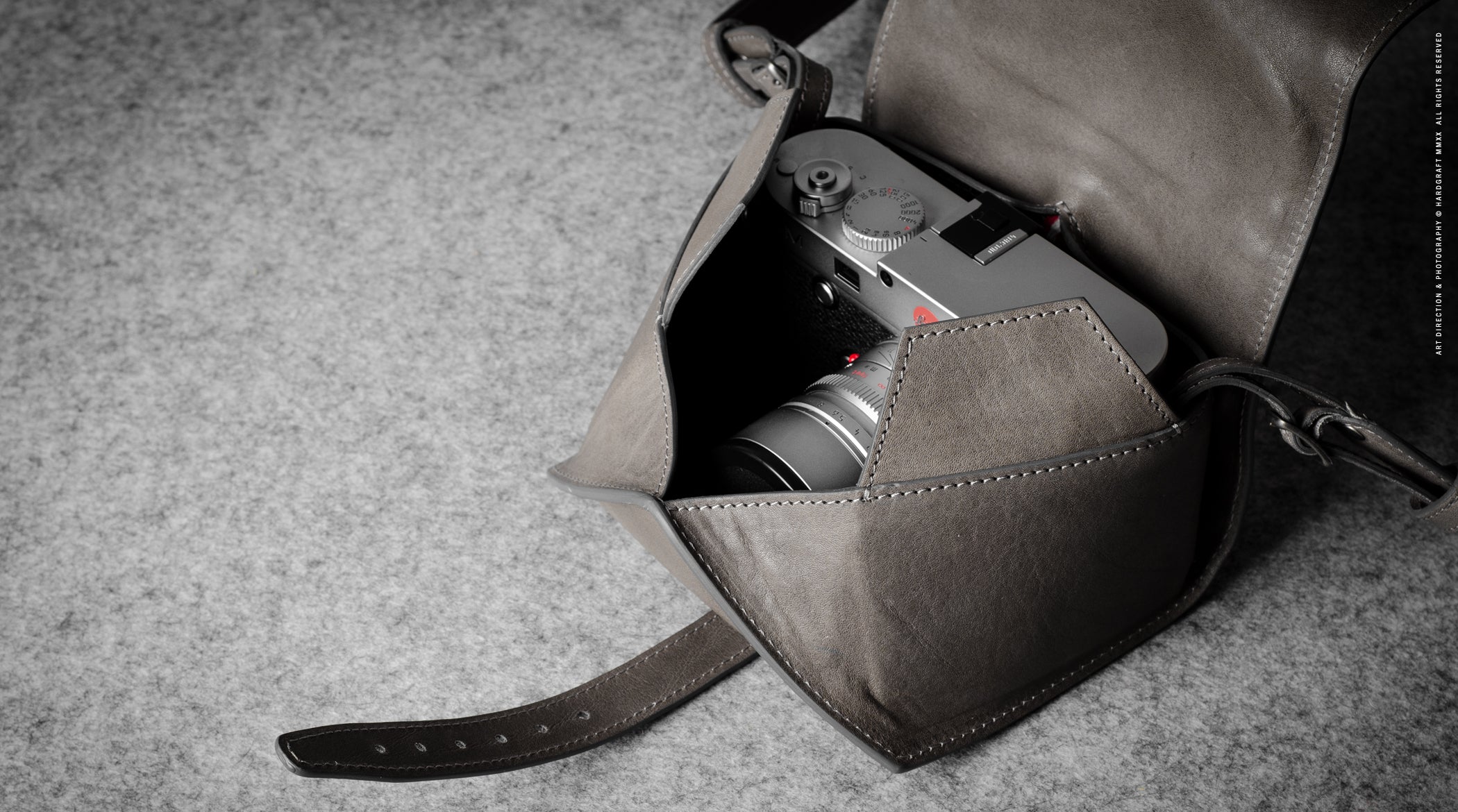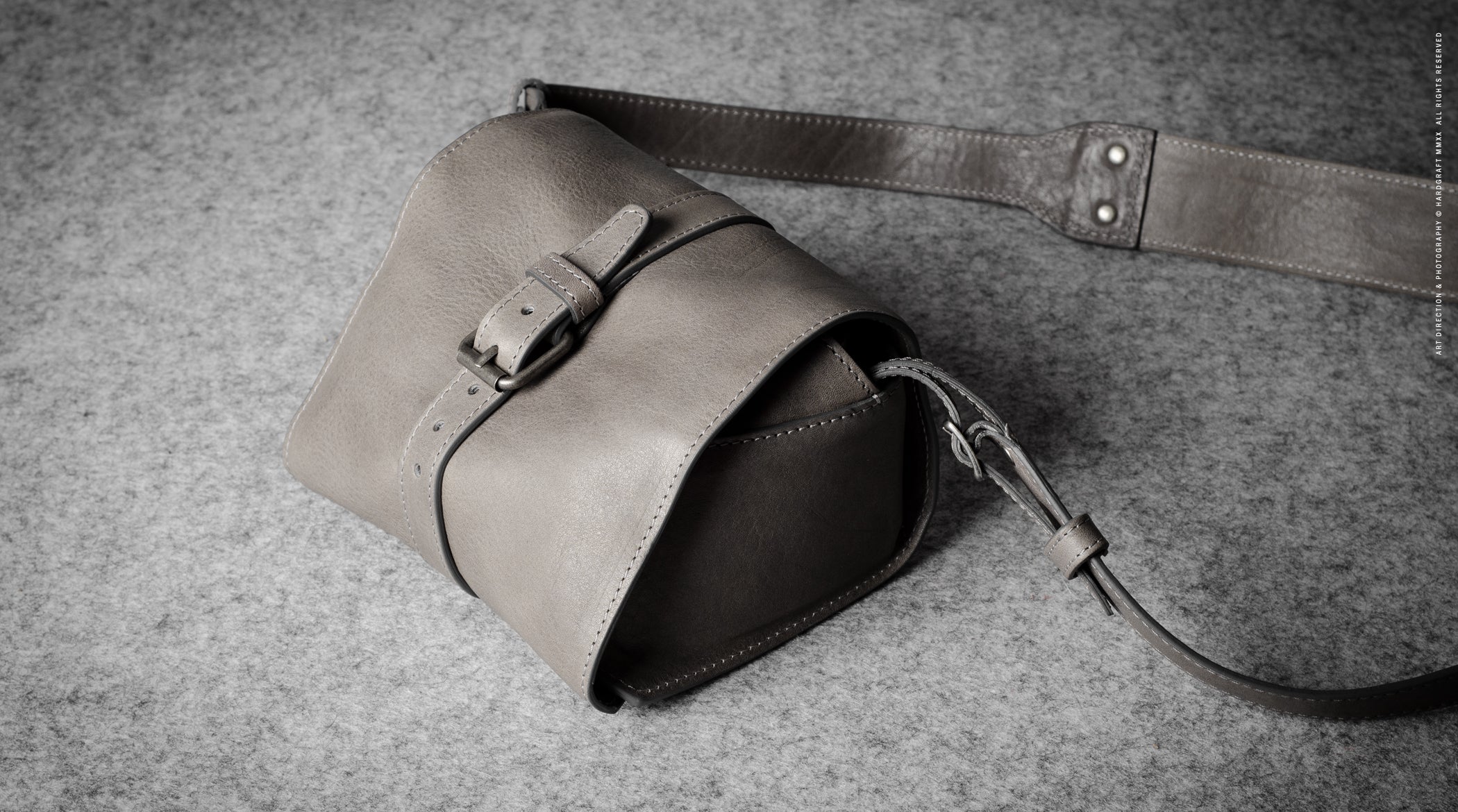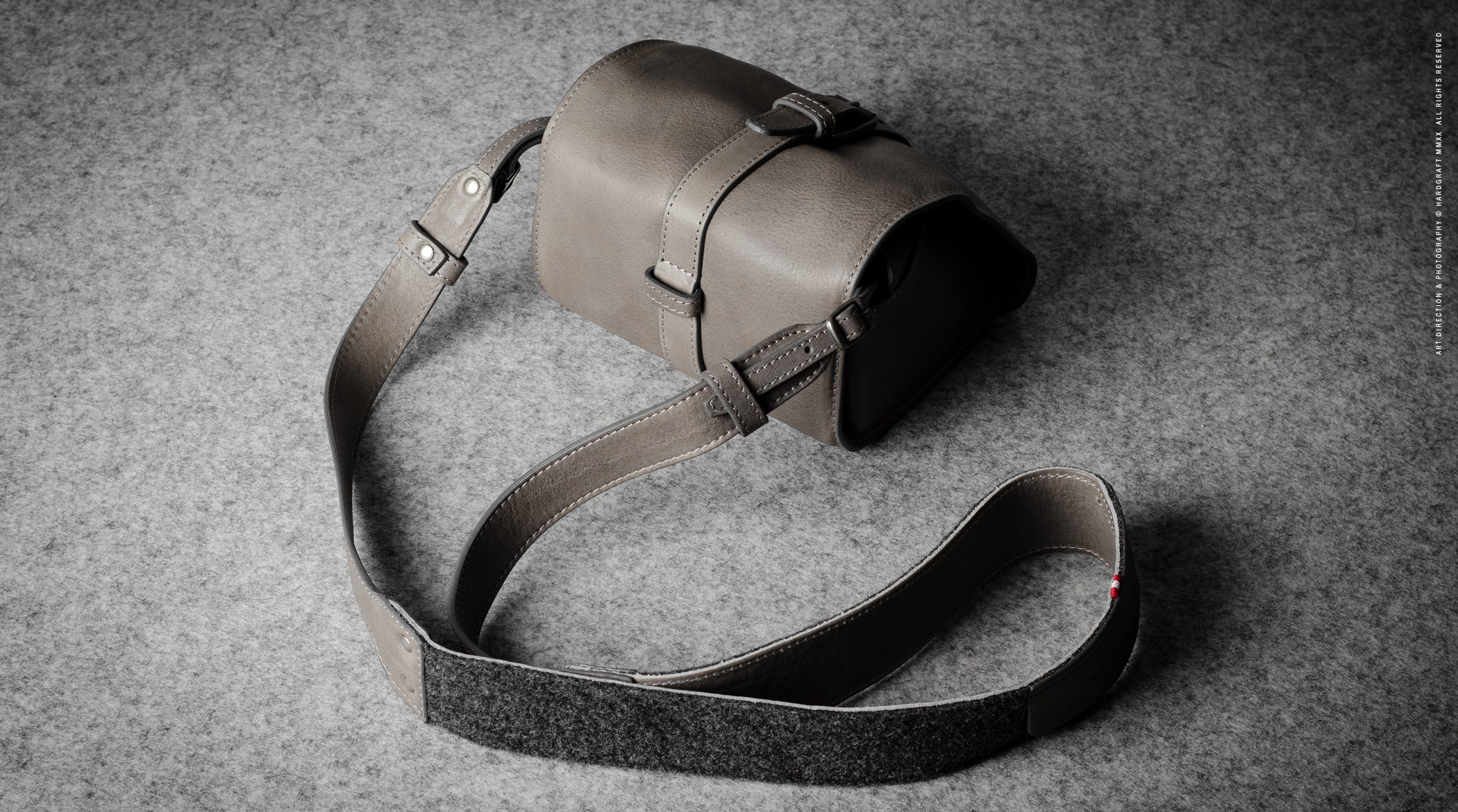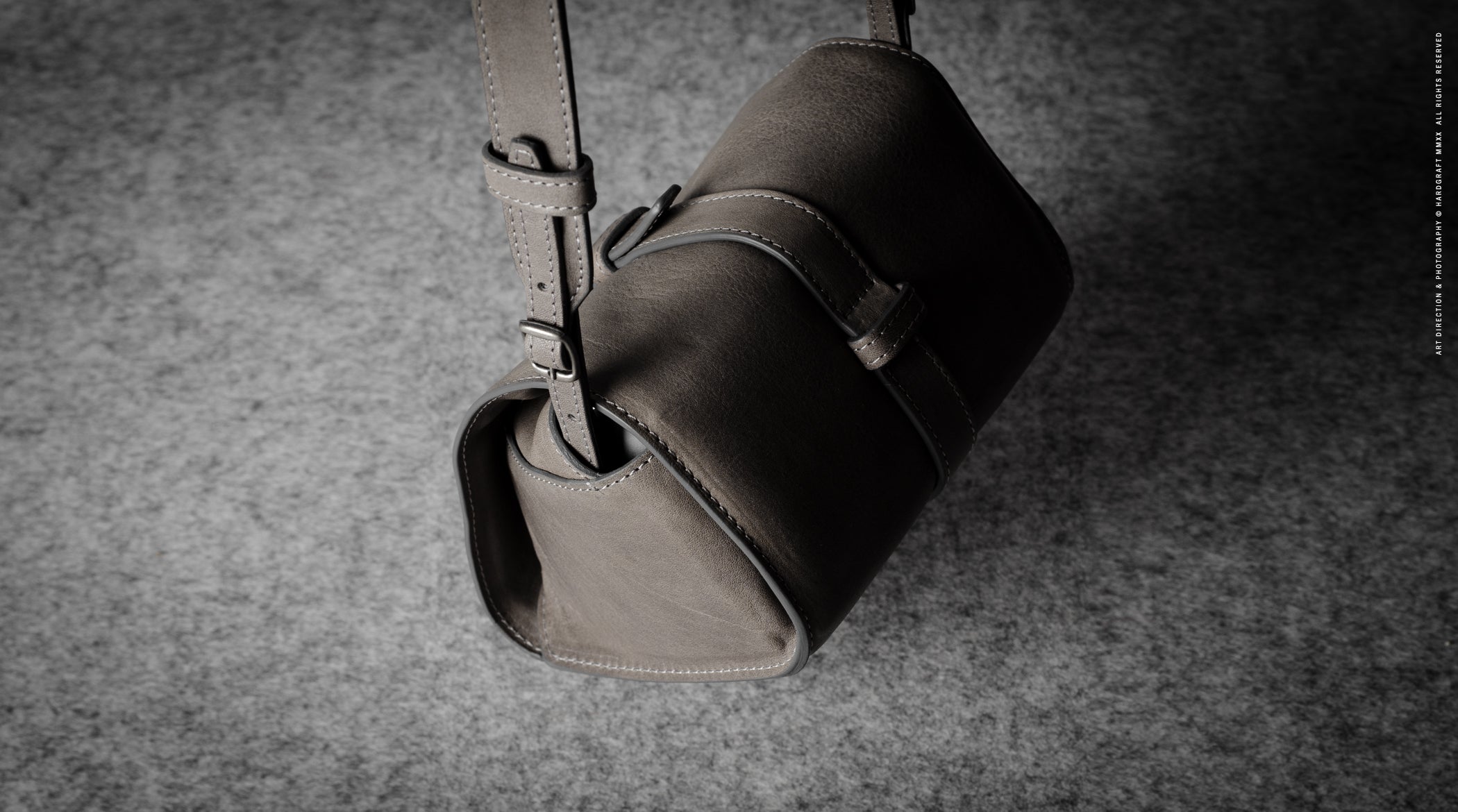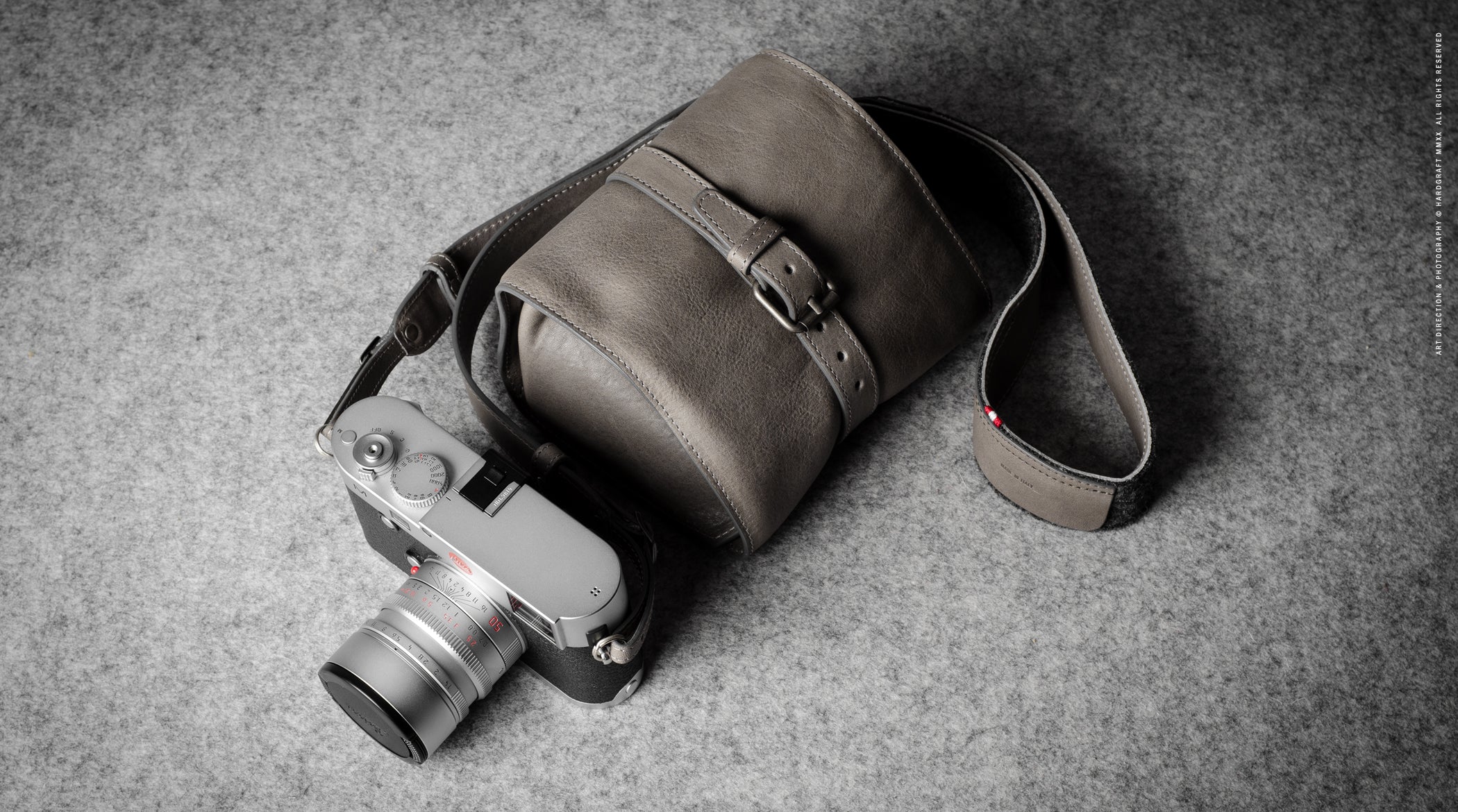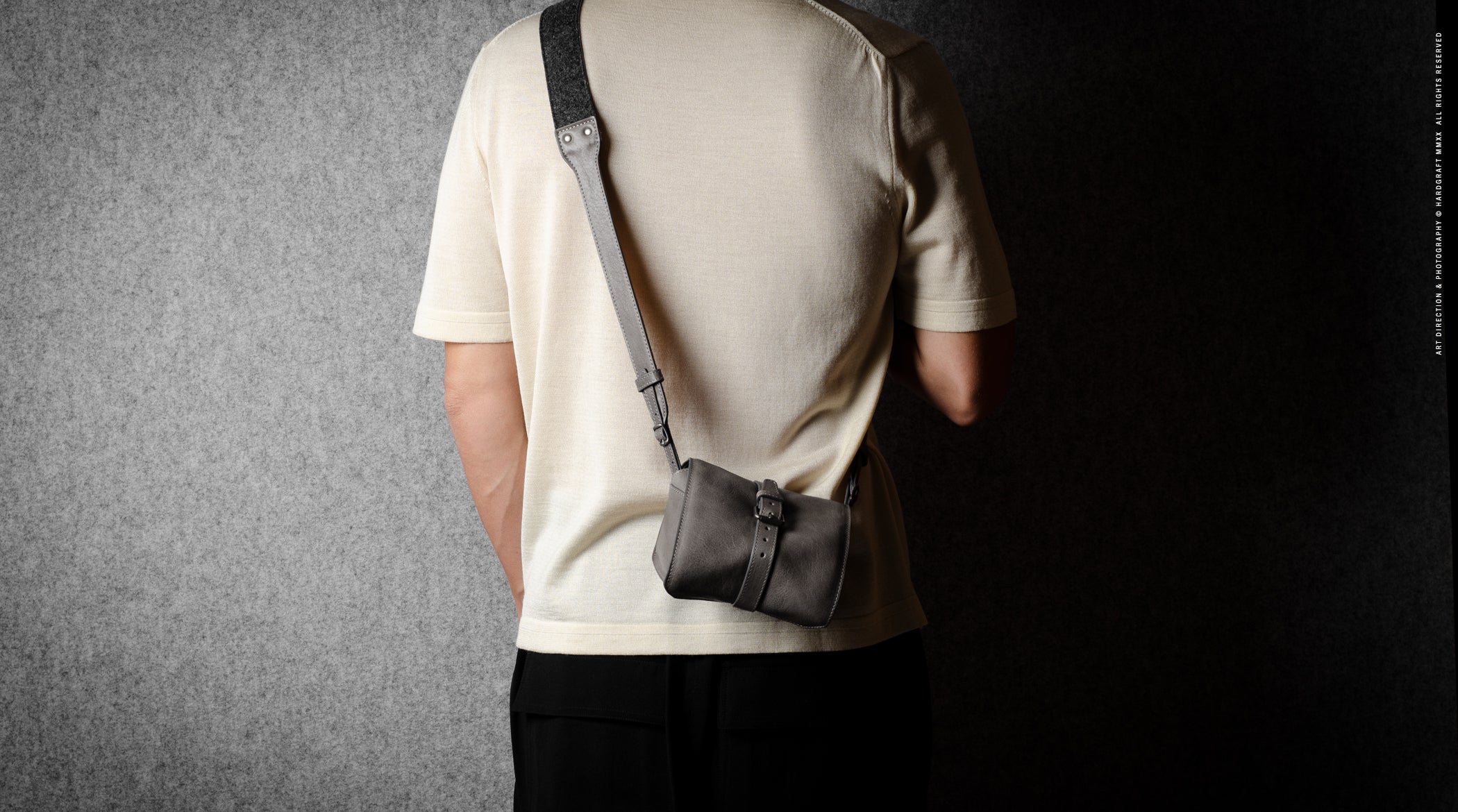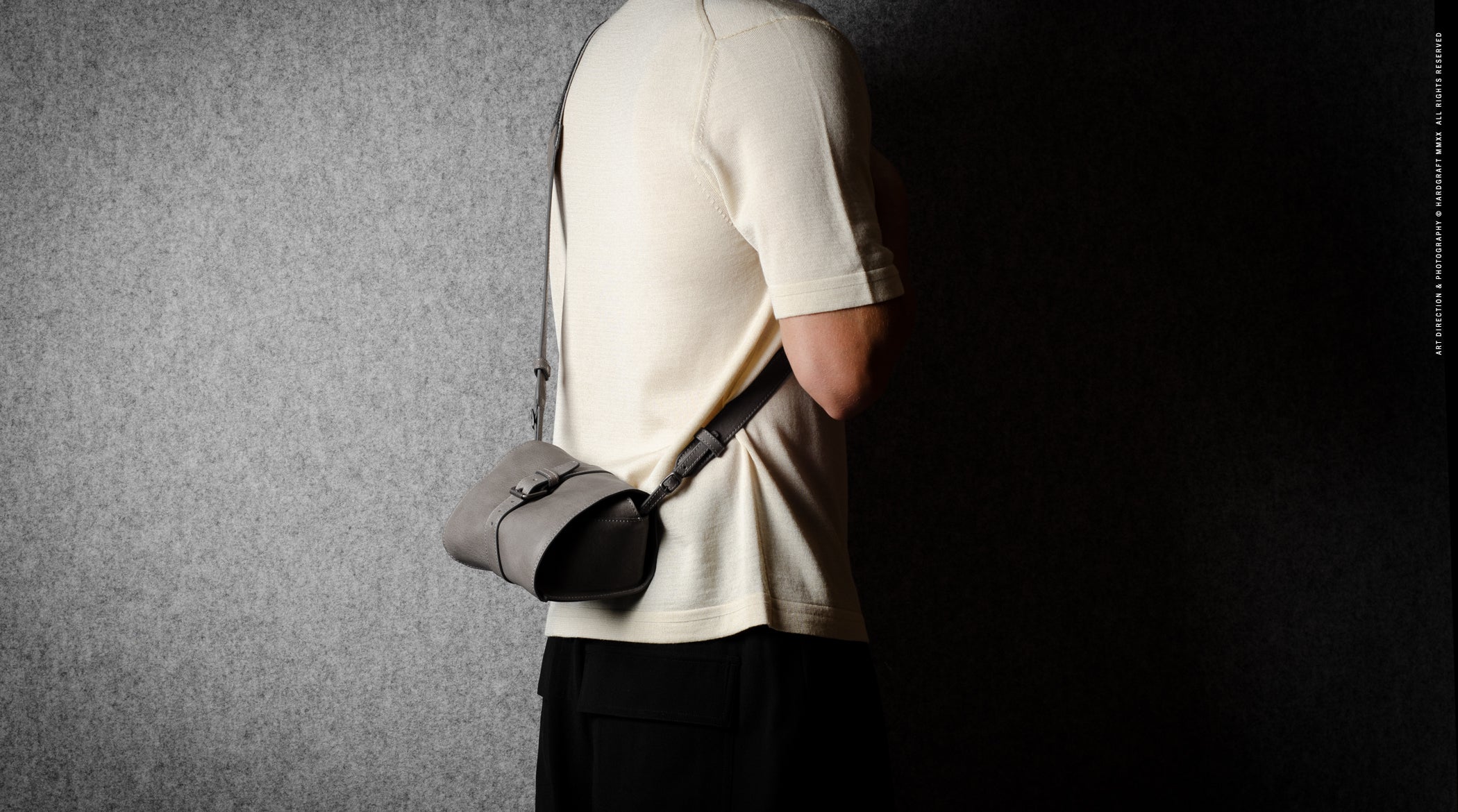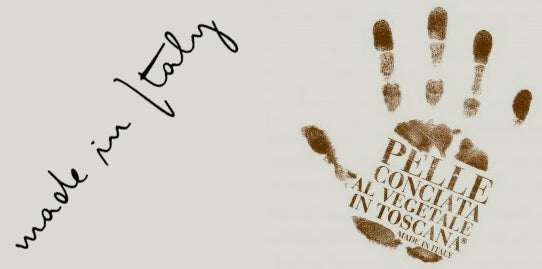 Pop Up Camera Case . Off Grey
Description
We are proud of this design. It's a very clever camera case that folds flat when shooting takes priority over storage. The wool and leather fully adjustable strap stays attached to your camera so you can focus on the frame, while the folded case takes a break in your pocket. When you're done capturing, pop the origami style case back into shape and keep your camera safe inside luxurious leather.
What sets it apart
A great fit for Leica M, Leica Q and similar size cameras, the inside measures are 13.5 x 12.5 x h 8cm / 5.3" x 5" x 3". When the bag is folded the total size is just 15.5 x 11.5 x 3 cm. The construction is veg tan leather outside and soft nappa leather inside with an internal support system padded in all the right places to protect your camera. The fit adjusts to the size of your lens. Includes fully adjustable strap.
Worldwide Shipping
Orders ship in 1-3 working days. This does not apply to products on pre-order with an estimated ship date.

UK - £7.99 - £9.99
EU - €14.99 - €24.99
USA - $19.99 - $29.99
Australia - AU$29.99
Rest of World - £24.99
Import duties & tax
Orders shipping within the UK include UK VAT. EU orders include all applicable import duties and customs fees. (wholesale orders excluded).
Orders to the USA and all other destinations do not include tax and may be subject to import duties and customs fees on delivery. Rates are based on the rate of your country.
Import duties and customs fees are collected by foreign governments and agencies. For more info, please contact your local customs office.
You will still be liable for Import duties and customs fees when returning products. We are unable to refund these costs.
Returns
You have 14 days from the delivery date to request and dispatch a return. We charge a small fee of £5 for processing each return. To send something back you can process the return automatically here: hardgraft.returnscenter.com
Pop Up Camera Case . Off Grey
The Materials
Timeless designs, well-made, resourceful and sustainable.
100% of our leathergoods and footwear are all made in Italy from locally sourced Italian and European materials. We've spent the last 16 years tracking down the best suppliers, materials and manufacturers to ensure we do justice to our designs.
Learn more