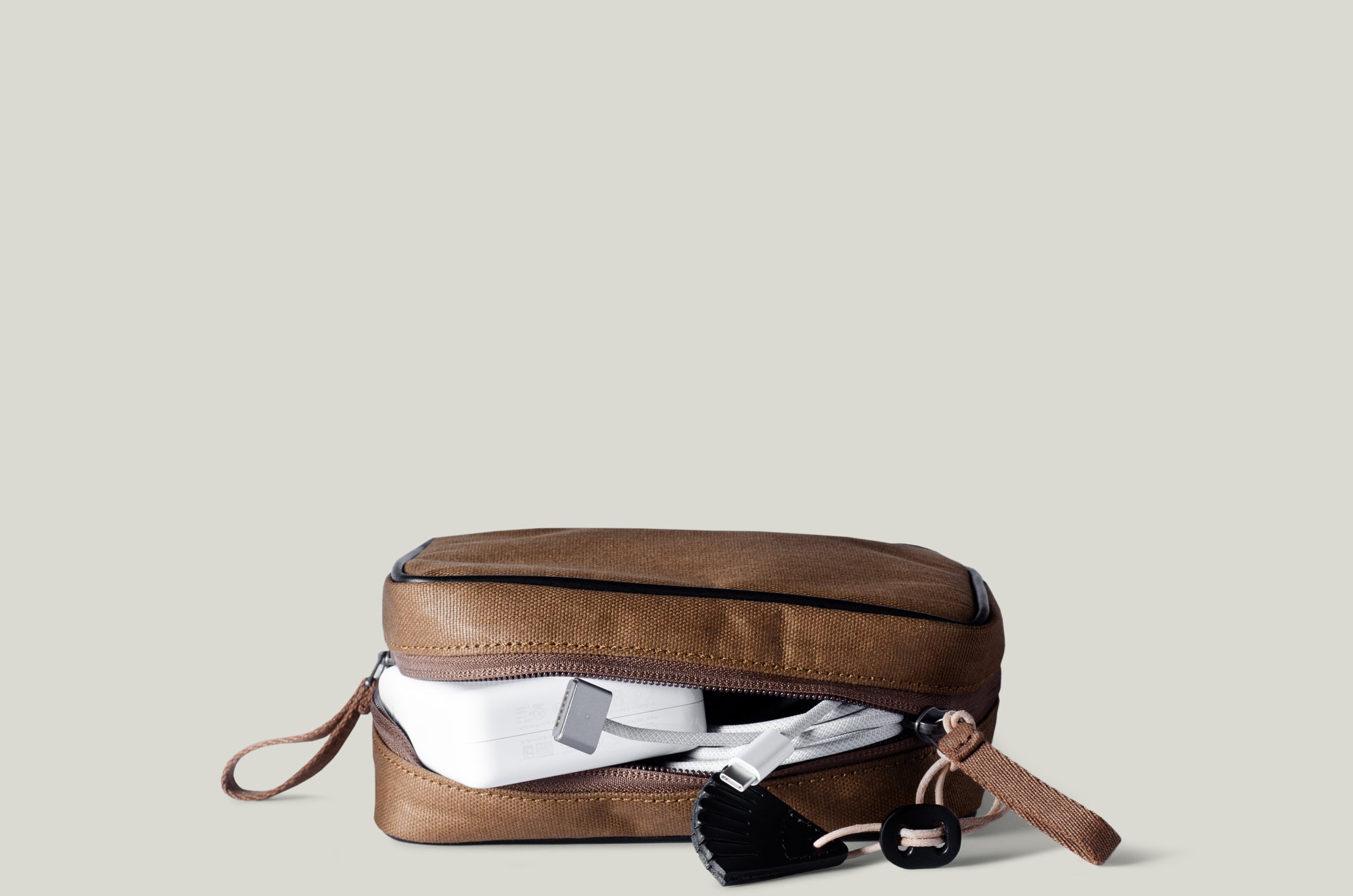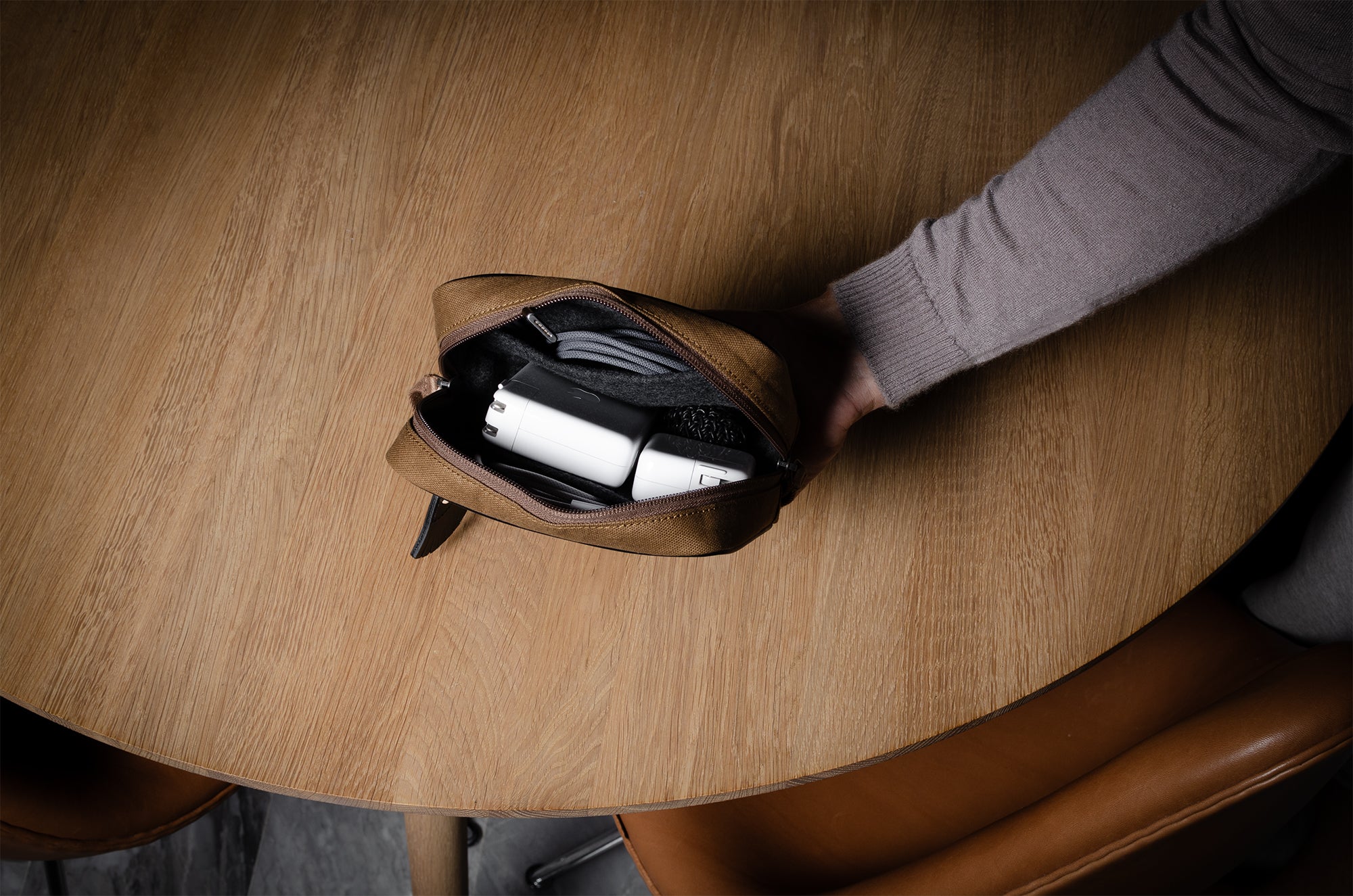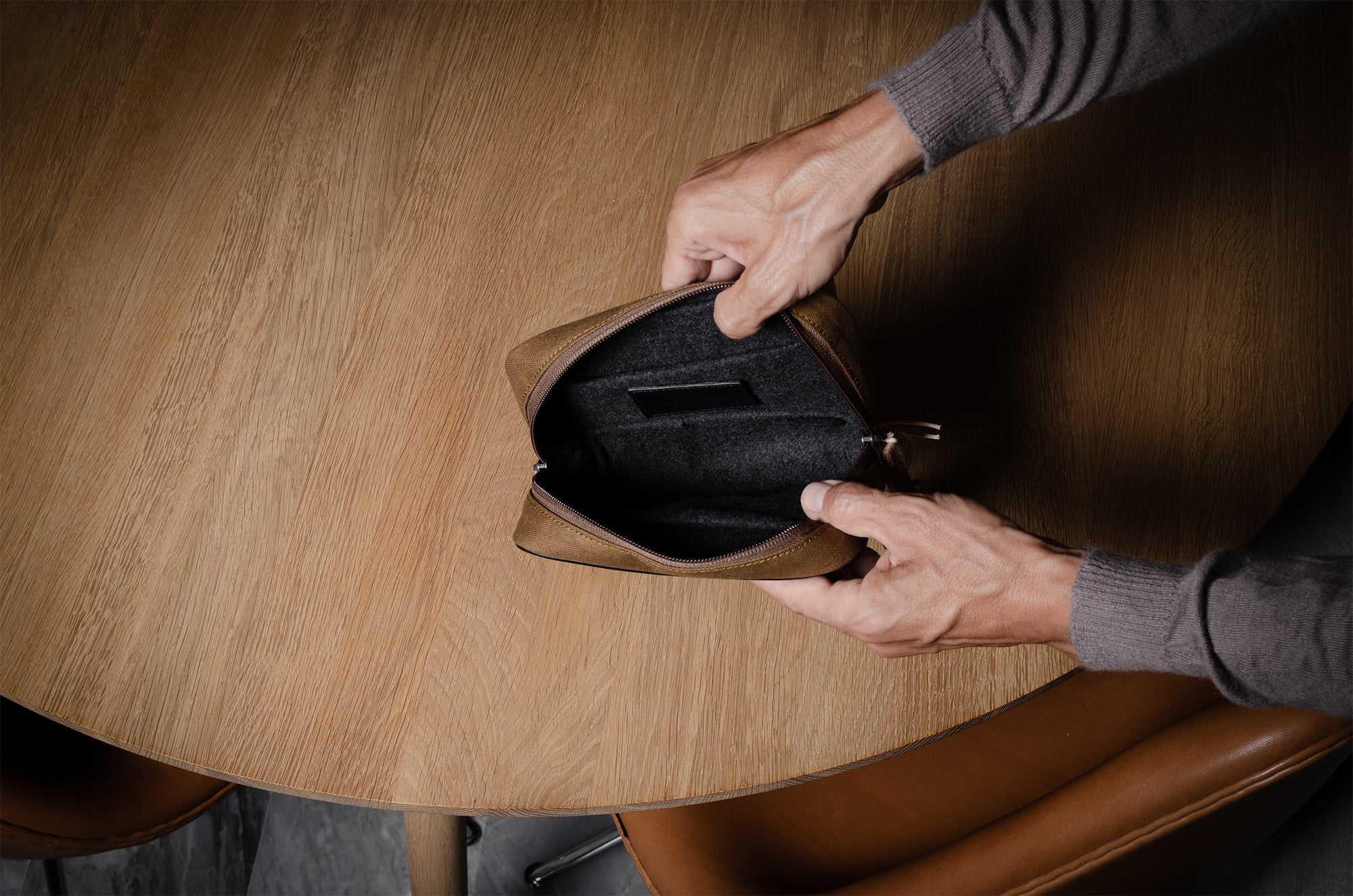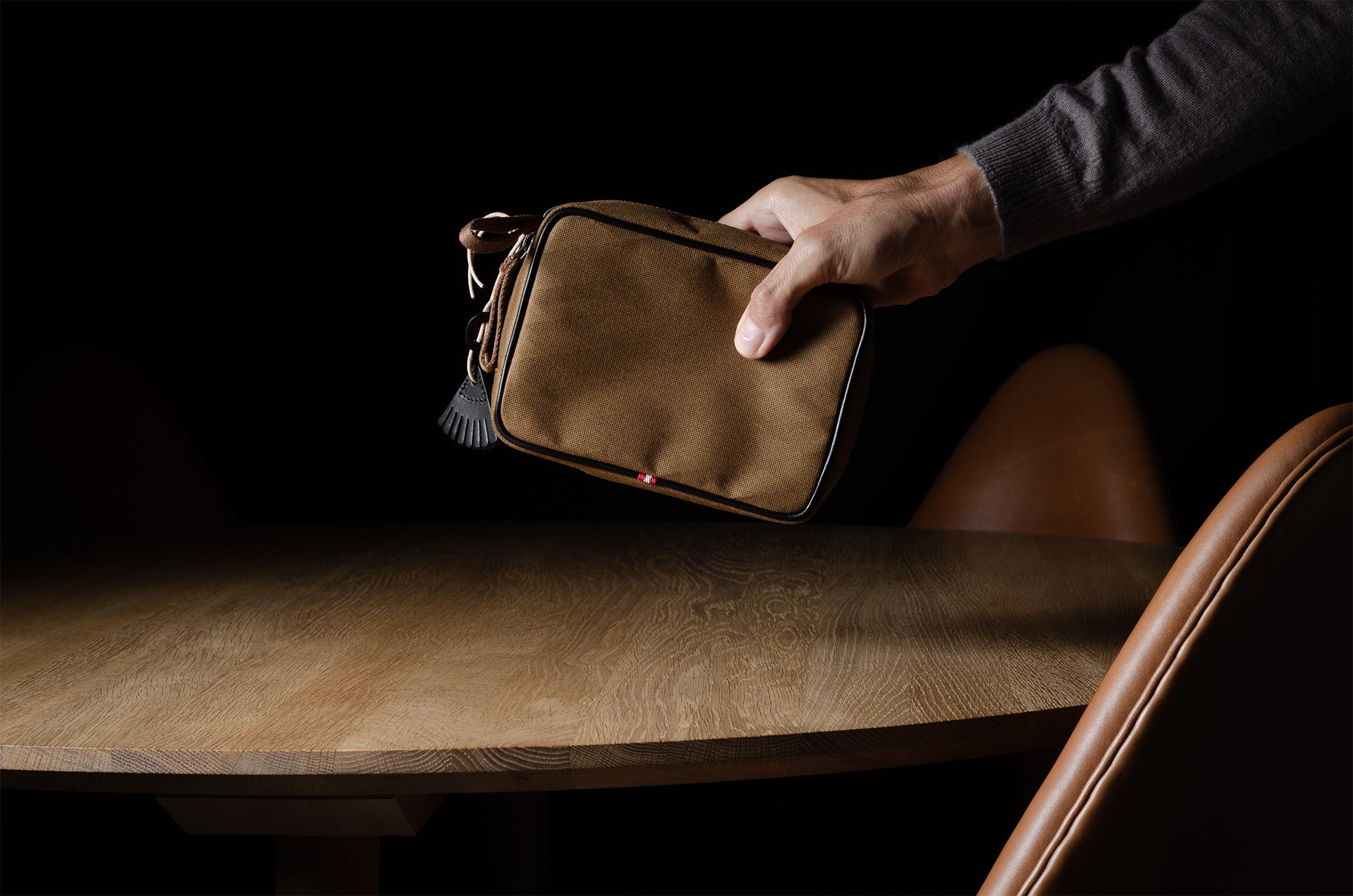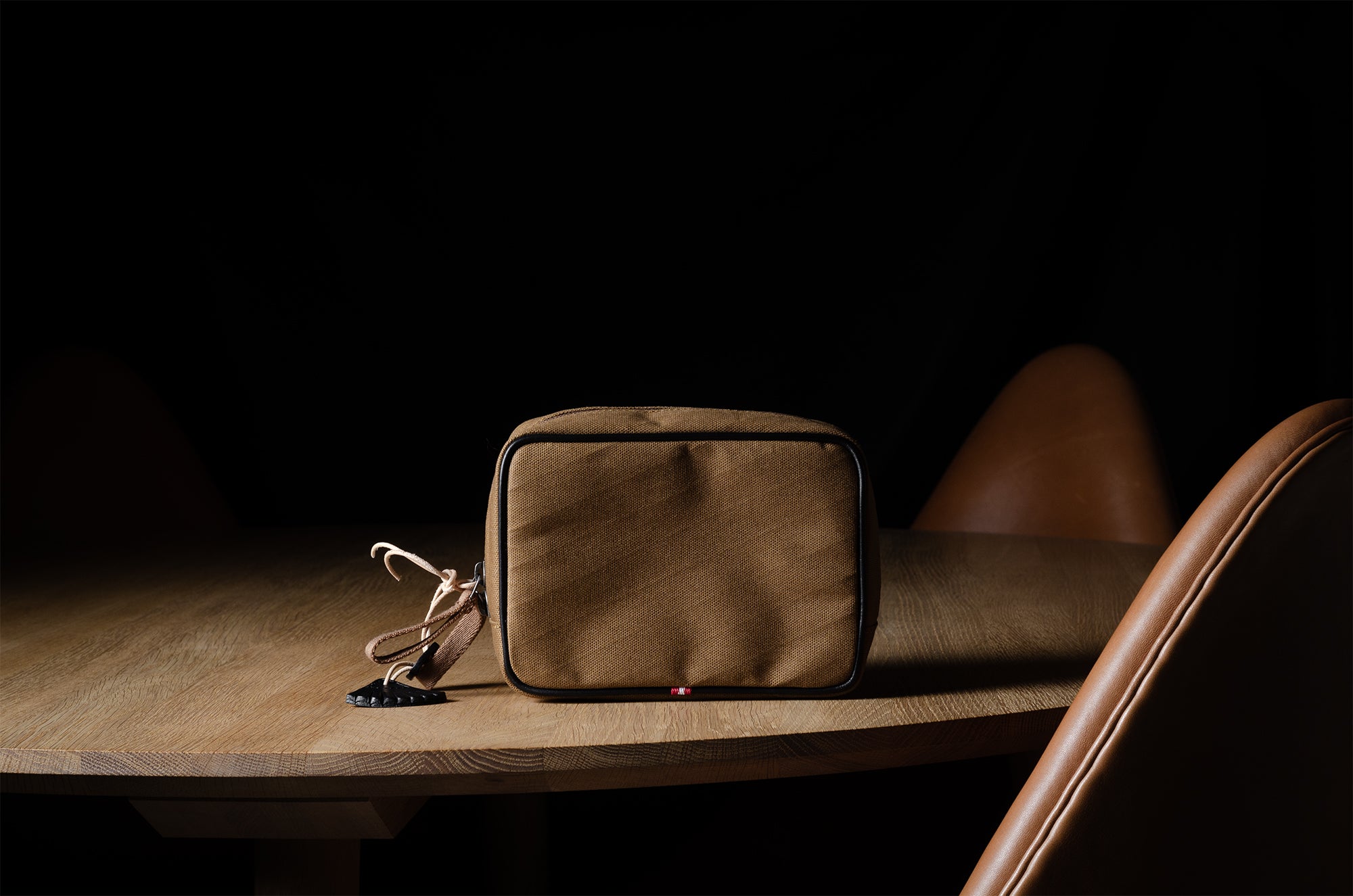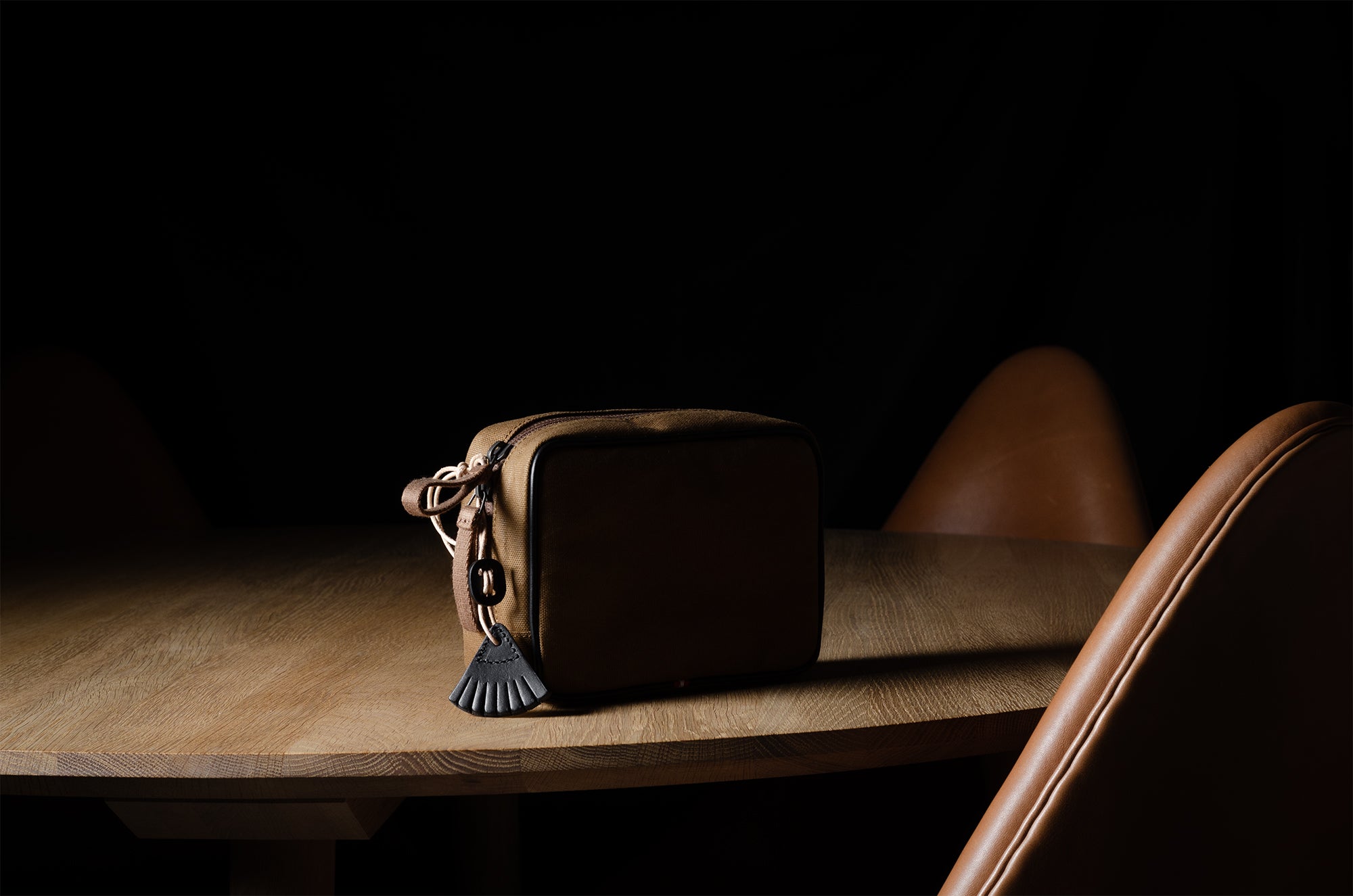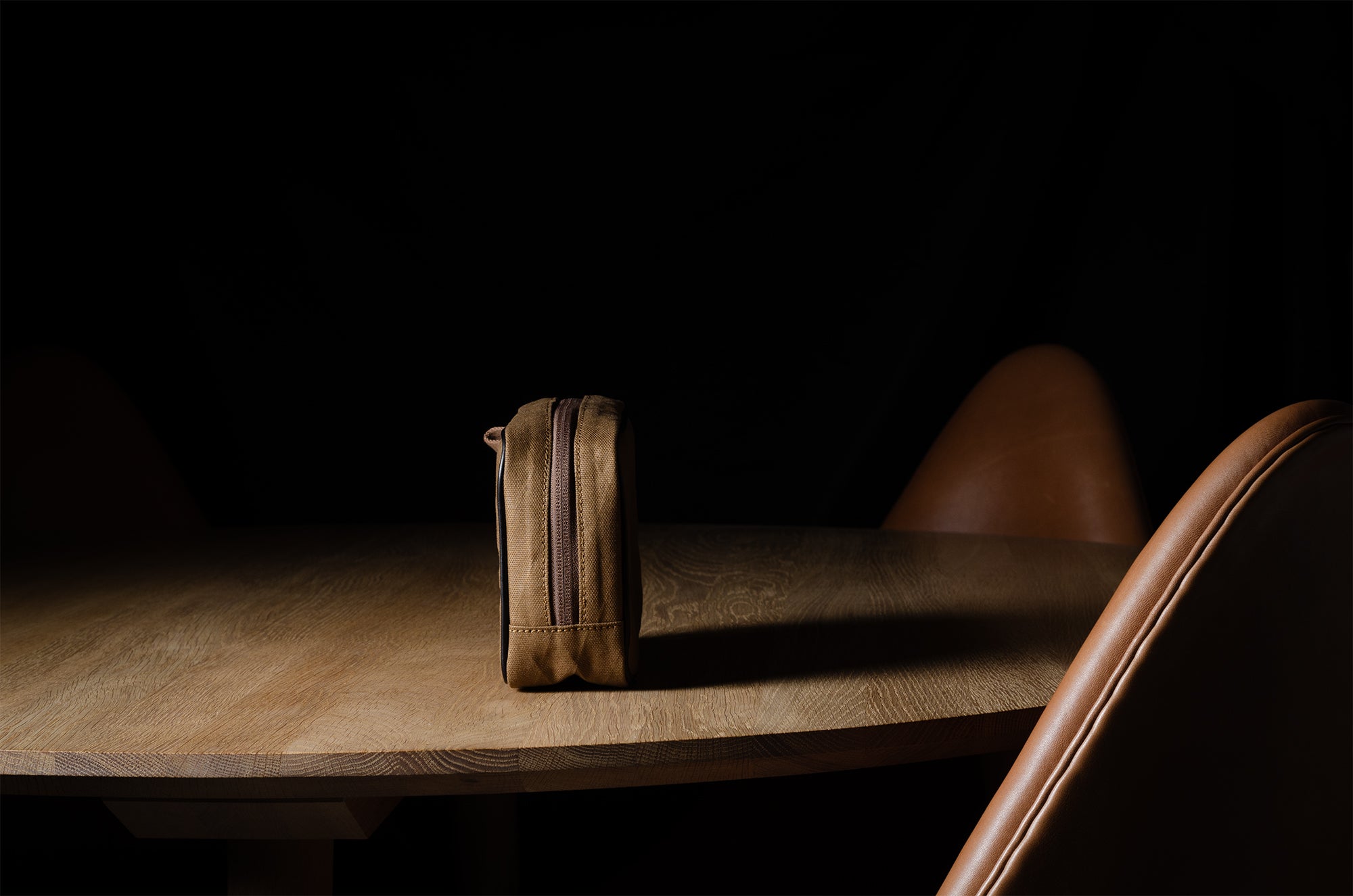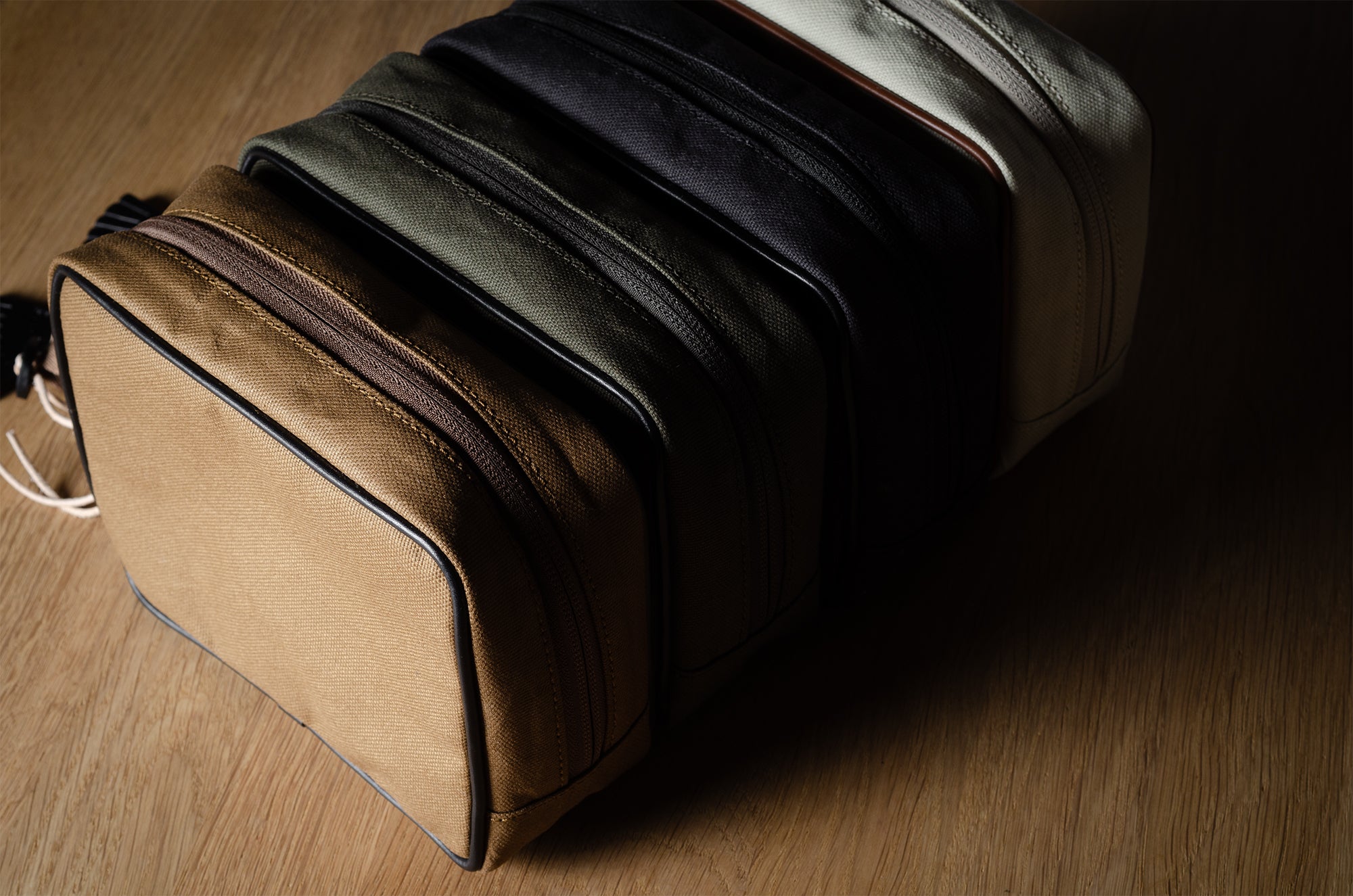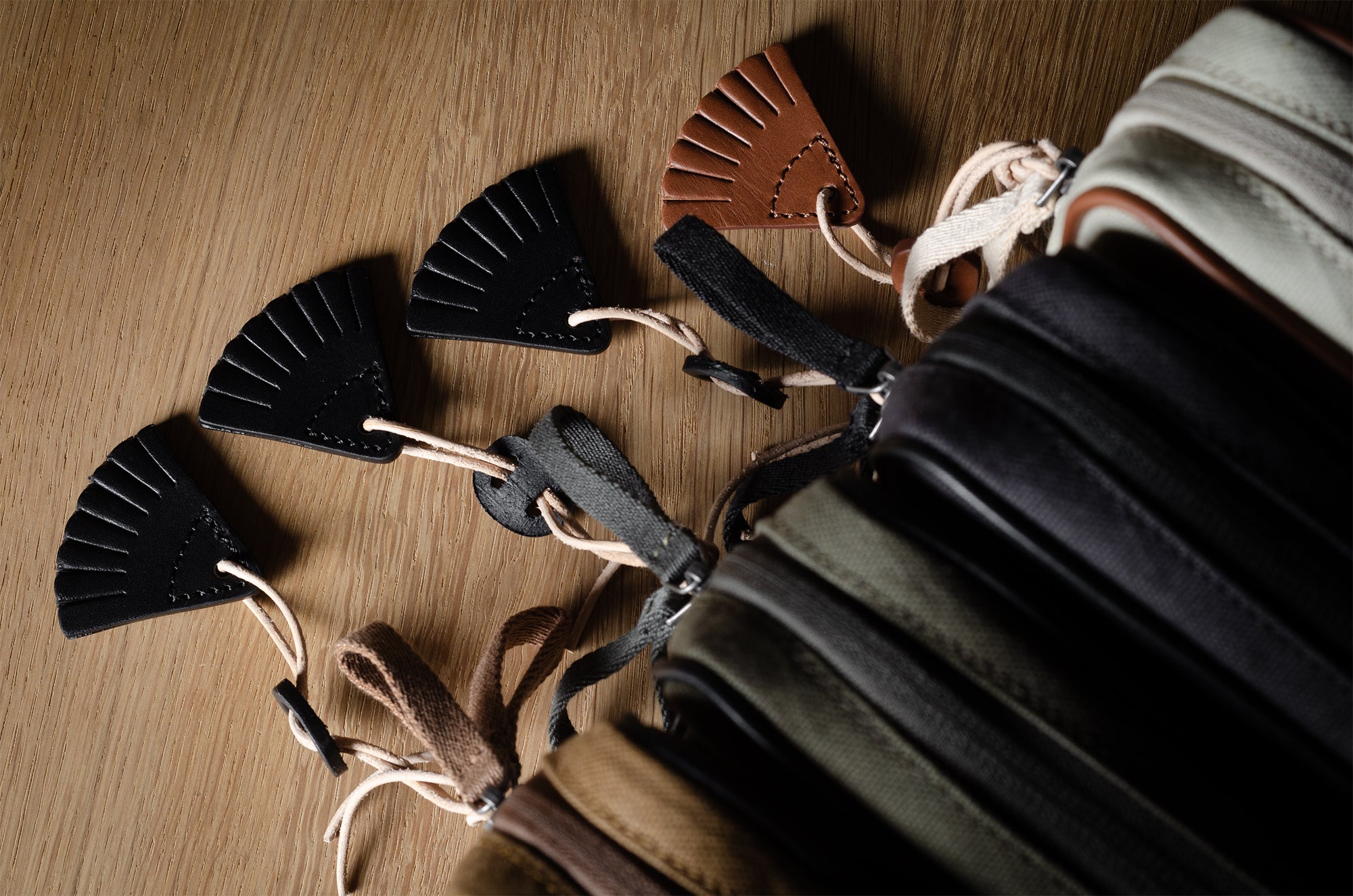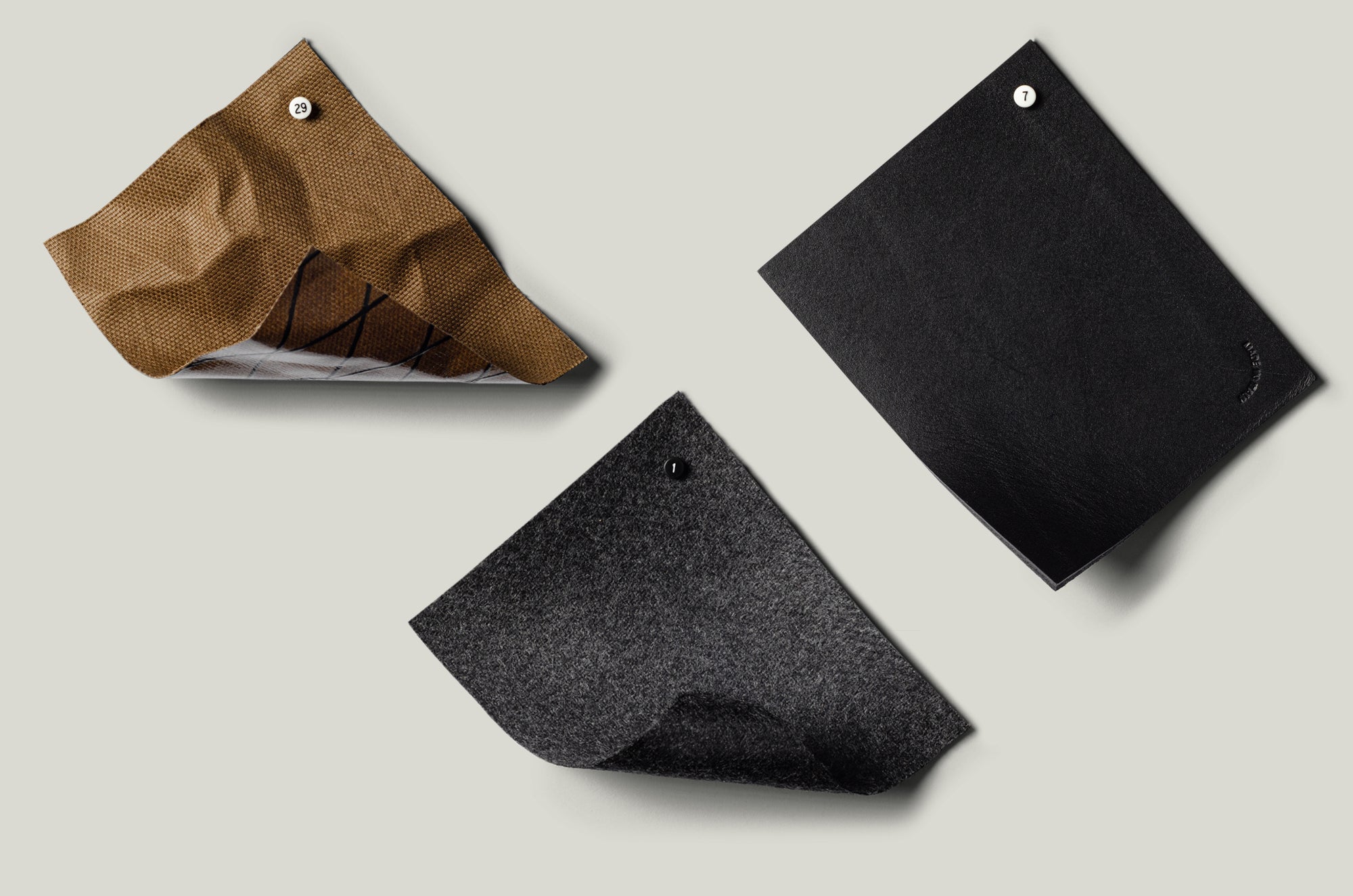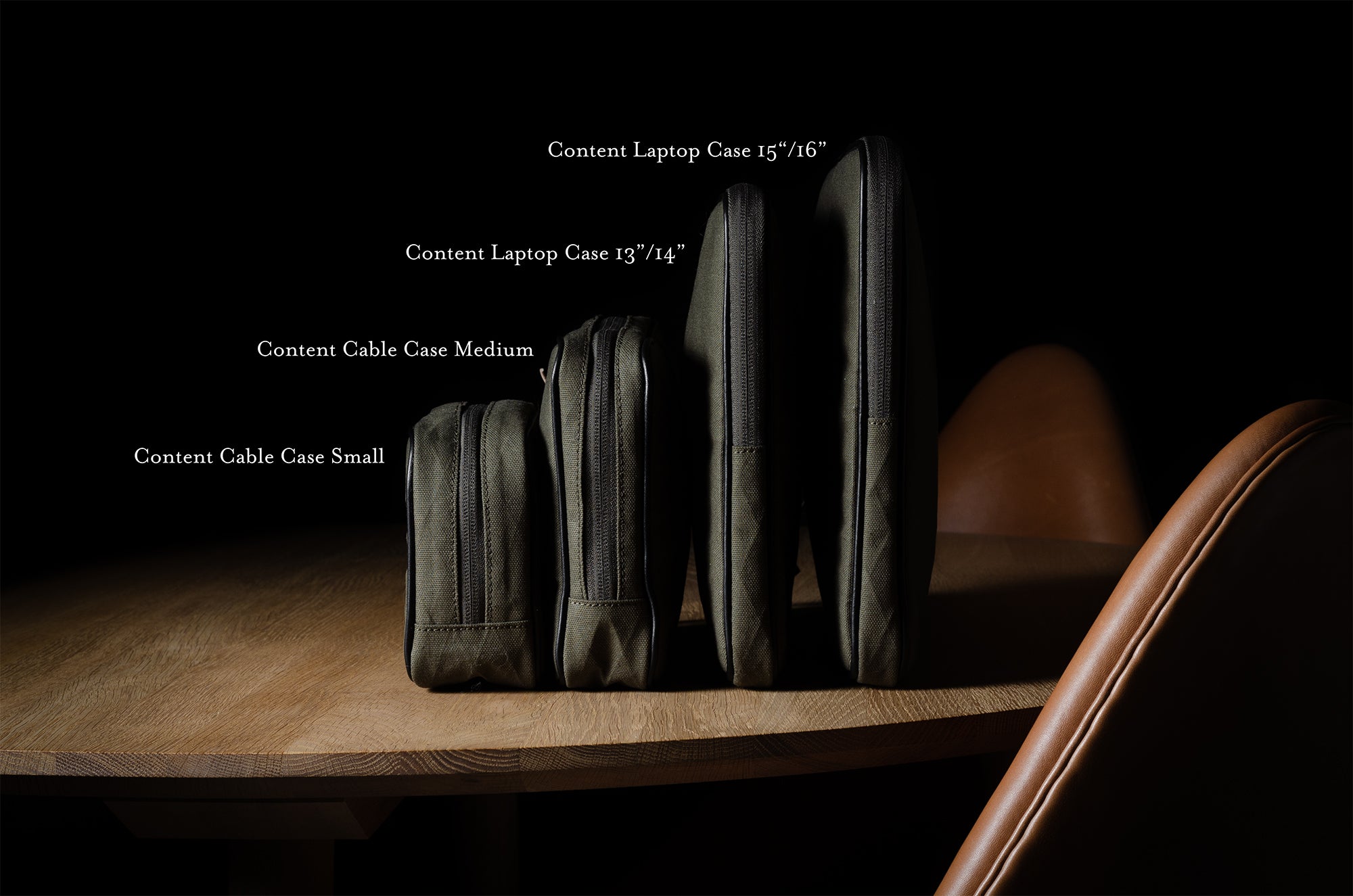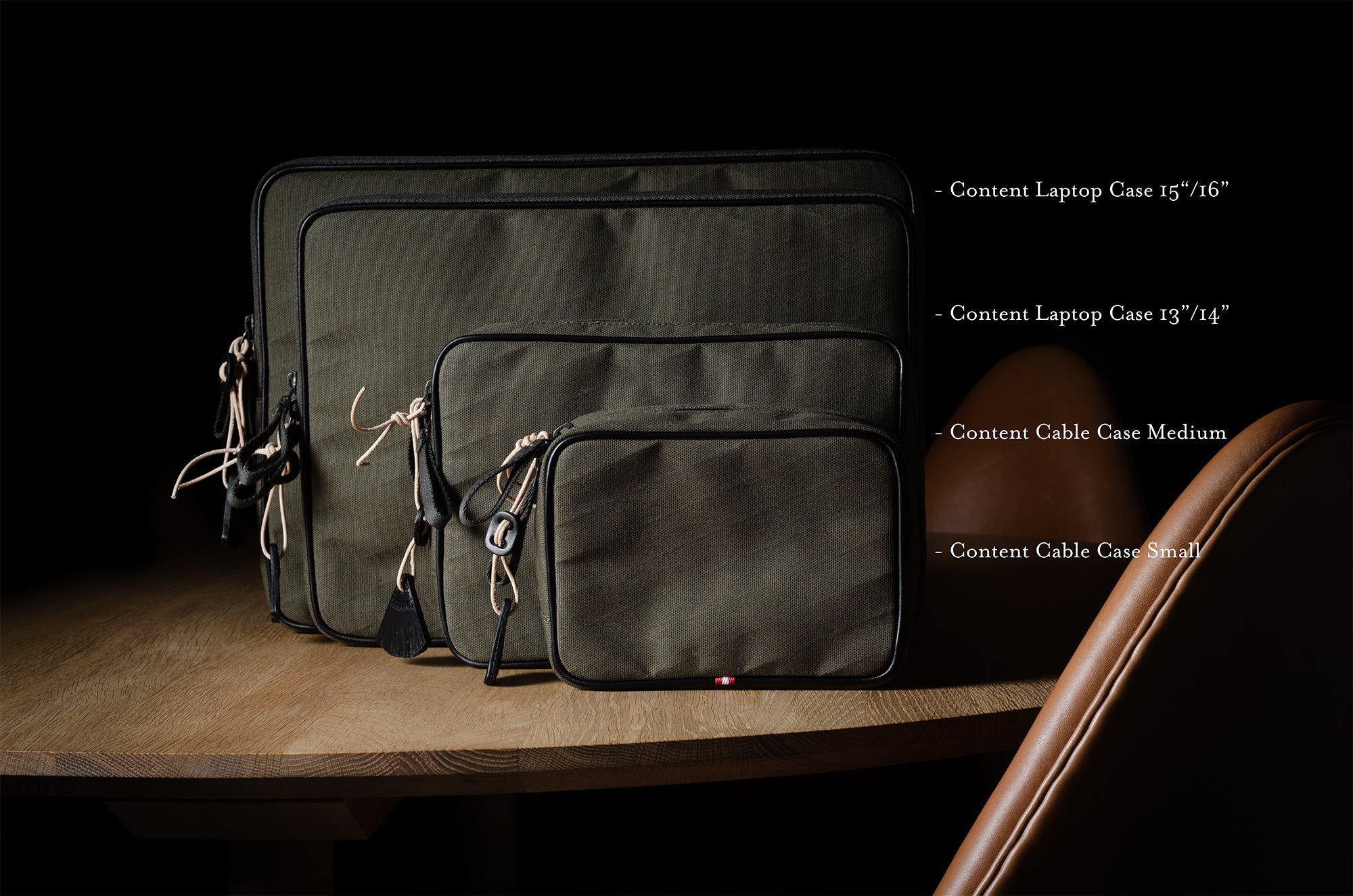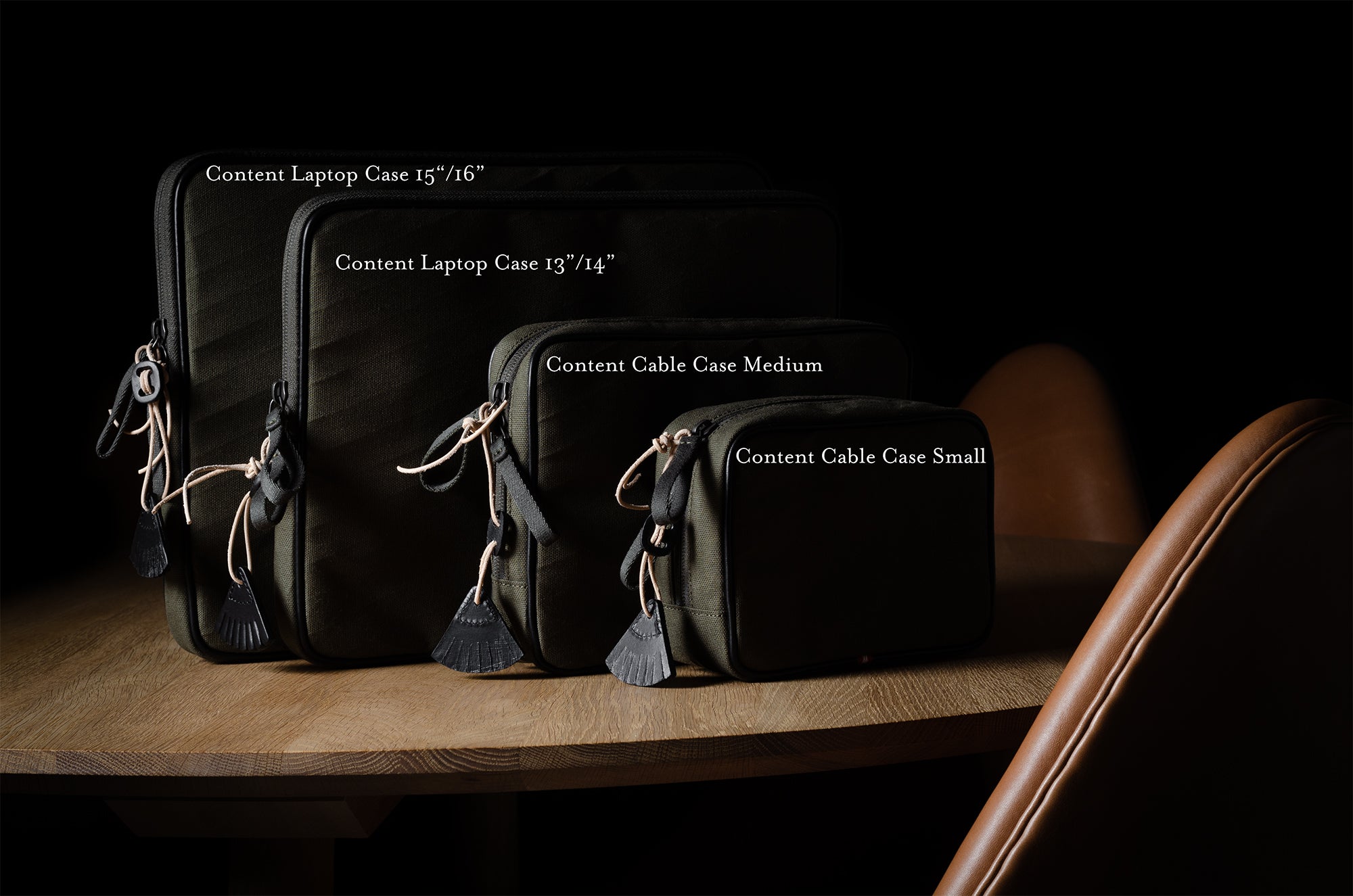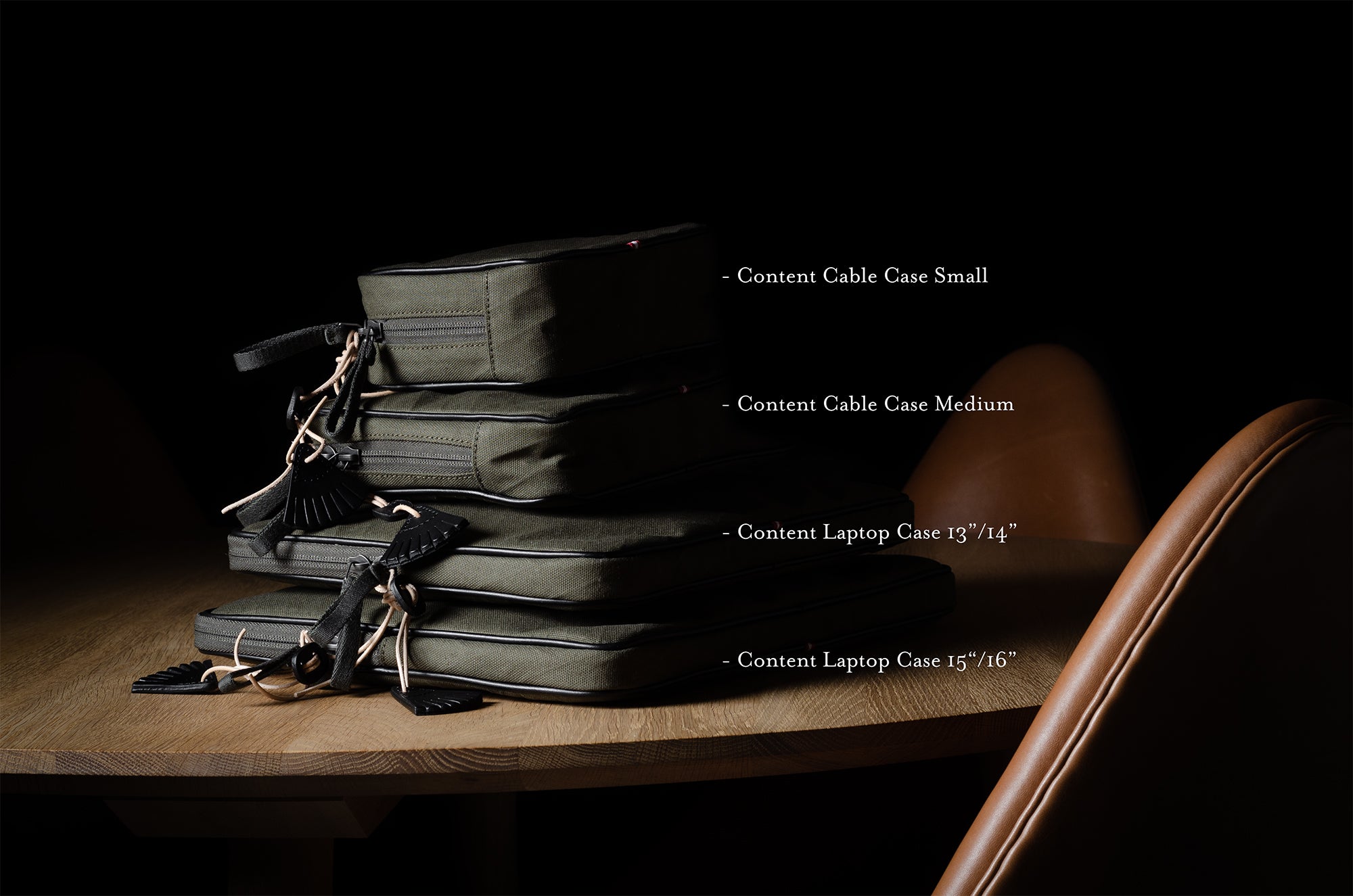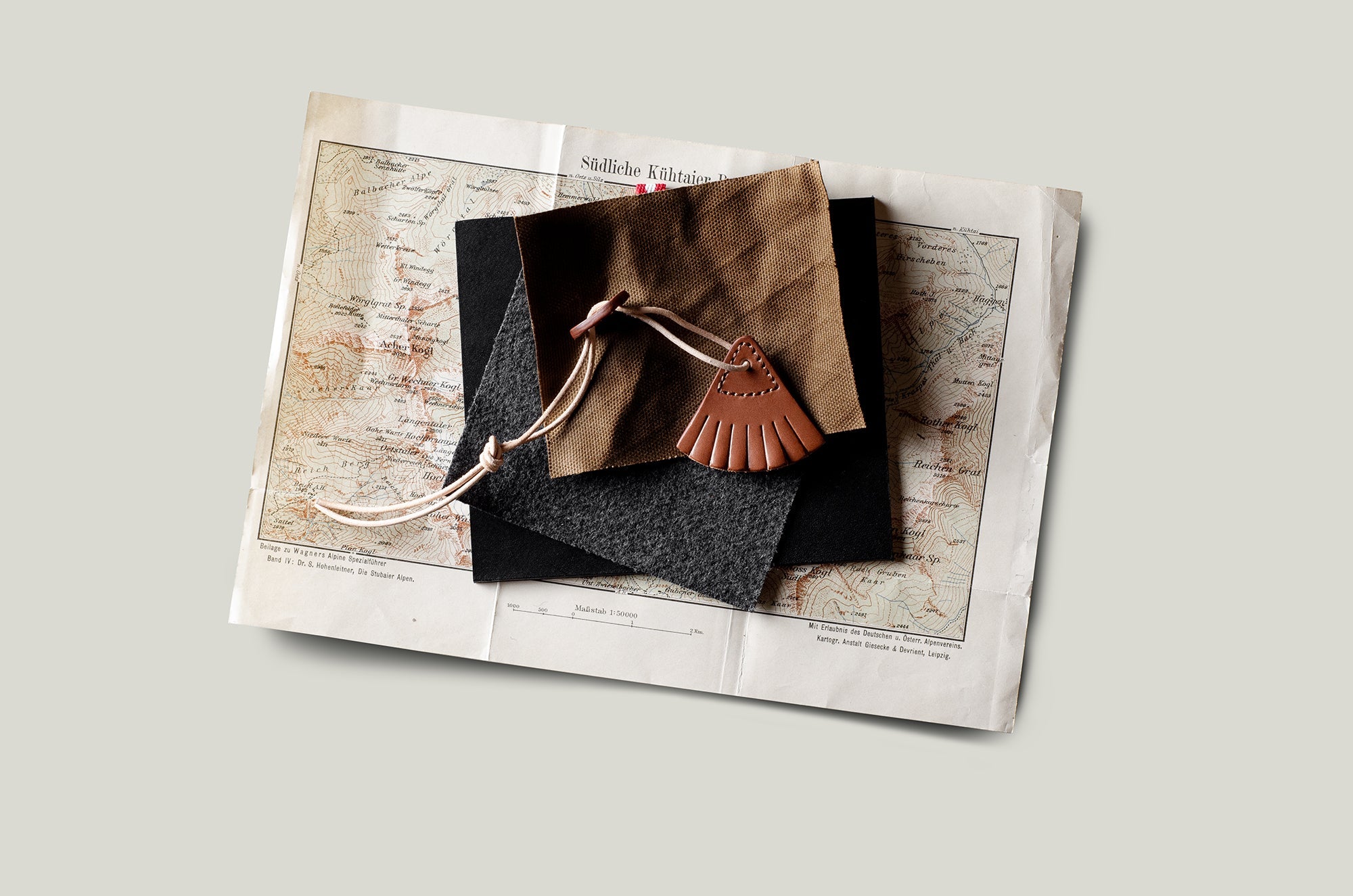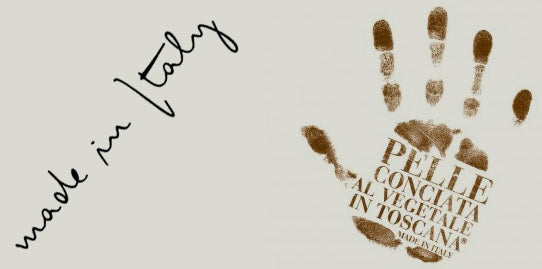 Content Cable Case Small . Brownish
Description
Don't we all have "that cable drawer" in our homes? Messy and tangled up these cables live a chaotic life without guidance. You are in charge of these guys so let's help them find a place in society where they can zip up, feel connected, and recharge for their next outing. A hardgraft no-brainer design with thoughtful details and future-proof, sophisticated high-performance materials. 
What sets it apart
The Content Cable Cases are made from our lightweight, strong, and crisp triple-layer American-made weatherproof cotton laminate. Inside you'll find one full-width pocket on one side and two half-width pockets on the other side (small has just one full-width pocket).
Two sizes - both are designed to carry chargers, cables and any other smaller devices/gadgets you may need to keep zipped up for storage or on the move. Both fit, for example, the Apple 140W USB-C Power Adapter with any plug and USB-C cable. Or various adapters, cables or small accessories such as AirPods, chargers and various plugs.
SMALL measures 18 x 13 x 7cm / 7"x 6"x 2.7"
MEDIUM measures 24 x 18 x 6cm / 9.5"x 7"x 2.3"
The colour of the case you are looking at right now is a really interesting greenish brown with black leather piping and a beautiful grey melange wool blend lining. Depending on the light (daylight, sunny, indoors) the colour of the bag is brown with a more or less green hint. It varies depending on when you look at it. We think it's a really special and interesting colour that deserves a second take. Everything but boring old brown. Made in Italy by our artisans with a touch of magic.
For more material info scroll past image gallery
Worldwide Shipping
Orders ship in 1-3 working days. This does not apply to products on pre-order with an estimated ship date.

UK - free - £7.99
EU - from €14.99
USA - from $19.99
Canada - from $29.99
Australia - from AU$29.99
Rest of World - from £24.99
Import duties & tax
Orders shipping within the UK include UK VAT. EU orders include all applicable import duties and customs fees. (wholesale orders excluded).
Orders to the USA and all other destinations do not include tax and may be subject to import duties and customs fees on delivery. Rates are based on the rate of your country.
Import duties and customs fees are collected by foreign governments and agencies. For more info, please contact your local customs office.
You will still be liable for Import duties and customs fees when returning products. We are unable to refund these costs.
Returns
You have 14 days from the delivery date to request and dispatch a return. To send something back you can process the return by logging in here.
Content Cable Case Small . Brownish
X-Pac® Weatherproof Cotton Laminate
The Strong American
Inspired by advanced sailcloth technology this layered material is durable, resilient, weatherproof and high-tech.
The natural organic duck cotton face is combined with a double layer laminate construction to achieve ultimate strength, lightness and weatherproofness. 100% climate neutral.
Made in the USA.
Premium Vachetta Leather
The Rich Italian
Real vachetta leather from Tuscany - the kind of quality dreams are made of (well, at least ours). It's rich, thick, pliable and feels good in your hand. Our vachetta leather is produced the old-fashioned way with vegetable-based tannins.
Made in Italy
Wool Blend Lining
The Luxurious Italian
Soft by nature our luxurious Italian wool blend lining adds a tactile and lush interior that almost feels too good to hide away inside the bag. Our natural wool gets a little support from it's stronger and very resilient man-made fibres to stand up to whatever you throw into it.
Made in Italy